Decadence, opulence and sophistication all rolled into one, wrapped with luxury and sealed with passion, there is no other name in Siem Reap better known for these traits then the famed Park Hyatt Siem Reap. Situated right in the middle of Siem Reap town within walking distance to well known tourist haunts for shopping, dining and spa plus a short drive to the must visit UNESCO World Heritage sites of Angkor Wat, it is no wonder why regular visitors to this Cambodian state makes Park Hyatt Siem Reap their favourite choice of stay.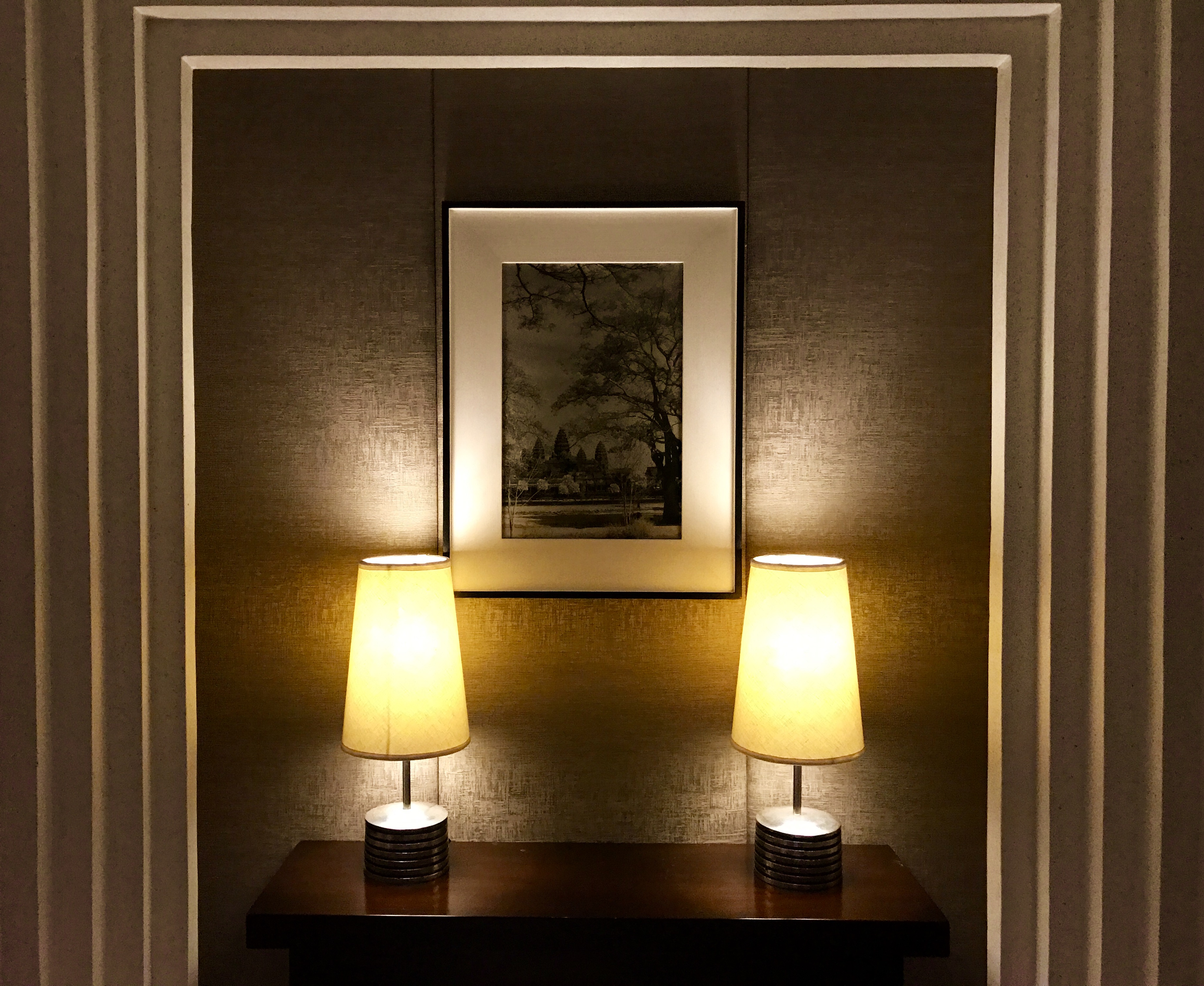 Rooms
This exclusive hotel holds 104 lavish rooms including 13 beautifully designed and spacious suites attached with private garden and/or private plunge pool. Everything in all the rooms blends seamlessly into the outstanding aura of the hotel's historic main building. In a case of ancient history meeting modern intelligent sophistication in a one of a kind hideaway with all the refinements of technology and trendy amenities. Hard to leave the room with its luxurious bathrobes, exquisite bedding and linens as well as the functional work desk. Local tidbits are included in the room price for that cultural snack paired well together with the selection of teas and coffees along with a fully stocked mini bar readily available for your convenience at additional charges.
Dining
For a feast of the senses and a fascinating meal any time of the day, Park Hyatt Siem Reap has a variety of options available. The Glasshouse with a casual and comfortable feel showcasing its delectable ice creams and sandwiches is a good get together for friends, for the chefs in us one can also opt for the DIY (do it yourself) sandwich option which allows you to run your creative juices to make one's preferred gourmet fix. The Living Room with its stunning ceiling to floor cupboards in shades of dark brown and purple is the ideal spot for one of the town's highly recommended high teas which includes a selection of sweet and savoury as well as your choice of tea or coffee. Last but not the least is The Dining Room with gastronomic set and creative a la carte menus showcasing amazingly delicious local and international cuisine fitting for any occasions be it the family meal or romantic anniversary dinner.
Spa
The Spa where wholeness and wellness combined into one, with excellent high quality products for both face and body as well as the most elaborate of rooms illuminated by gorgeous lighting and furnishings. Housing six treatment suites including three suites for couples some fitted with separate changing areas and bath tubs to cater for every whims and fancy. Extremely professional staff makes you want to dedicate at least a day to rest and unwind with top notch treatments and facilities located in its very own block within the hotel. To bring back a piece of this heaven, products in excellent packaging and even the scrumptious cookies served after your treatment are available for sale at the spa reception.
---
Address: Sivatha Blvd, Krong Siem Reap, Cambodia
Phone: +855 63 211 234