At a perfect spot outside of the vibrant city, surrounded by rich soothing nature, Templation's proximity to the popular temples of Angkor allows adventurous travellers to cycle or even walk over to the sites and ruins. For guests planning a retreat from the hustle and bustle of their city lives, Templation is the perfect dream destination, a home away from home.
With the property lying within a forestry area, guests may admire the boundless varieties of tropical flora and fauna and its ever changing magical views depending on the season. Its gorgeous architecture and captivating ambiance illuminates the aura and strength of ancient Khmer civilization encapsulated in stylish stone and earthy tones consistent throughout the premises. Guests may also indulge themselves in the magnificent lake-shaped and slate-tiled swimming pool, one of the biggest in Siem Reap with a space of 1000 m3, an unmistakable centerpiece within the hotel's compound. Templation also features a picture postcard worthy waterfall pond and store, Cambomania which retails local handicraft, swimwear and handmade local souvenirs, perfect gifts for family and friends back home.
Main Pool
Rooms
Templation has 33 extremely spacious suites and villas with lovely gardens features, namely the Junior Suite, Pool Suite and Pool Villa. On top of that, villas in the resort houses their very own private swimming pool with semi indoor and outdoor showers while the suites features a spacious balcony that oversees the main pool. All room layouts are well planned and family-friendly accommodating up to 4 persons and villas up to 6 persons. With enormous room and bath areas all fully equipped with luxurious amenities together with the most well trained and friendly staff at hand, Templation is an absolute world class accommodation for couples and large group travellers.
Dining
Templation showcase a restaurant serving a wide range of cuisines, from the authentic local Khmer delicacies to Asian and international fares. For breakfast, there is a selection of local, Asian, continental and American sets. Other than that, guests are also given the choice of composing their own meals from the menus. The atmosphere of the open air yet rain proof restaurant is peaceful with picturesque views of the gardens and main swimming pool.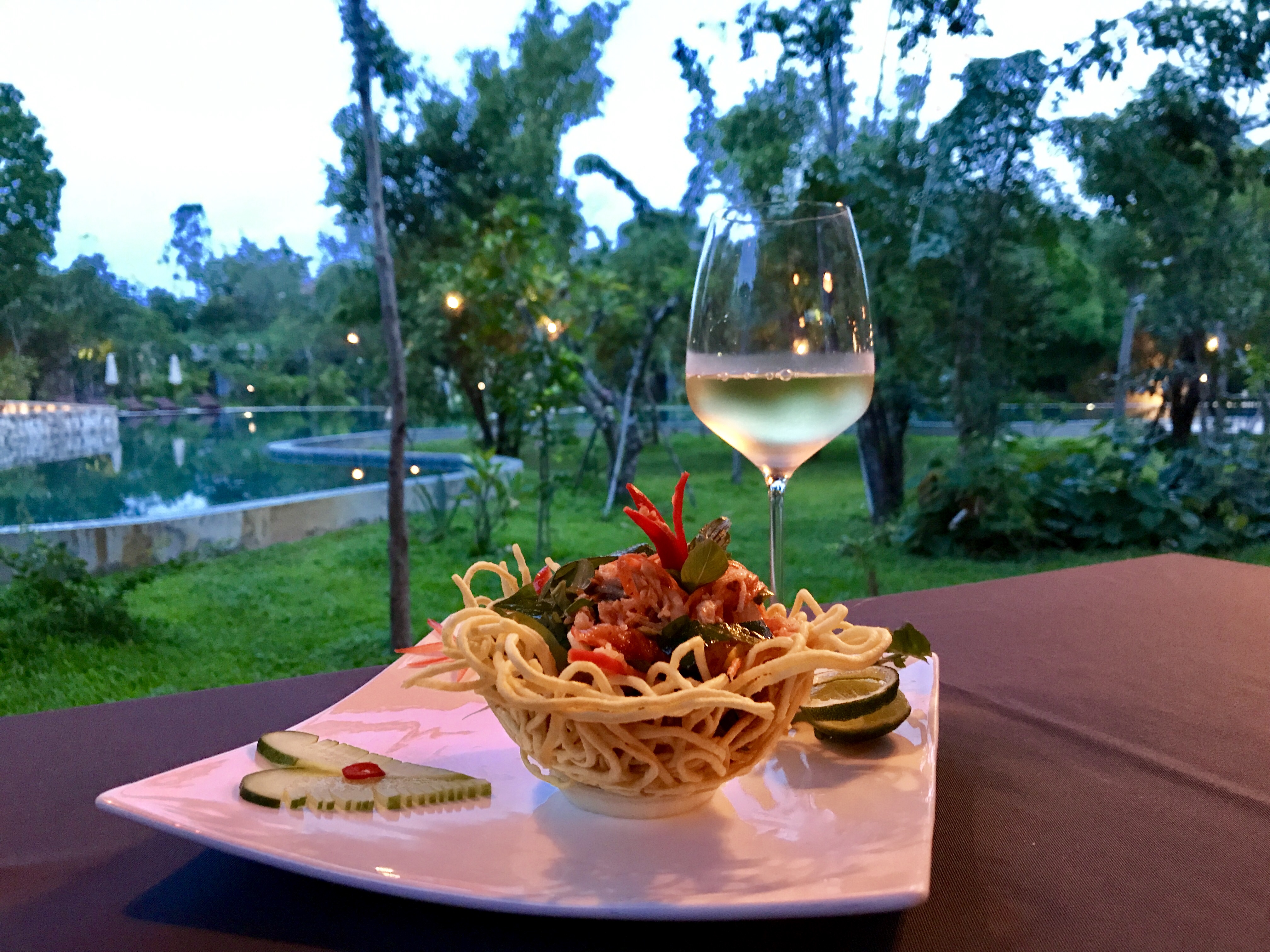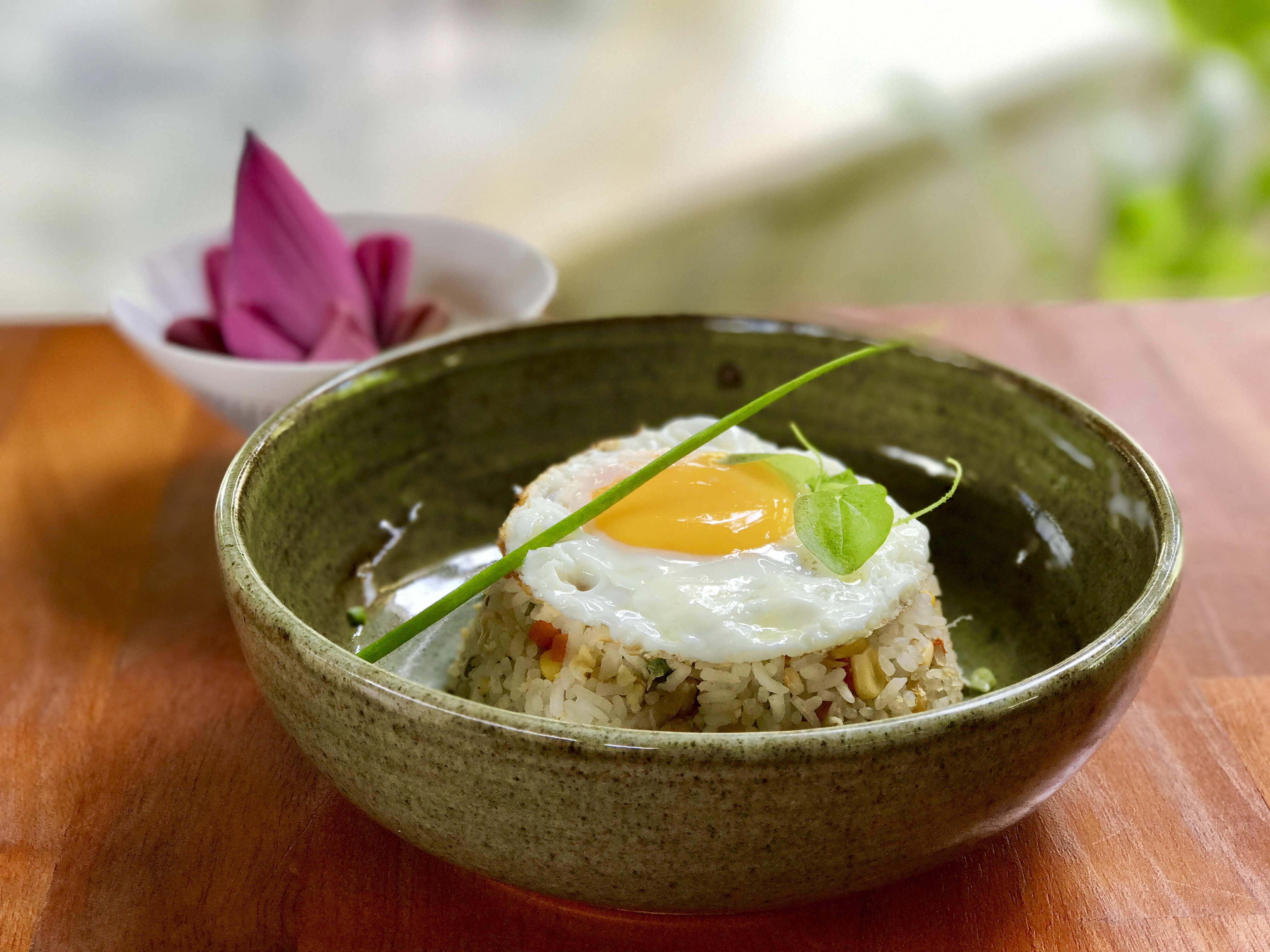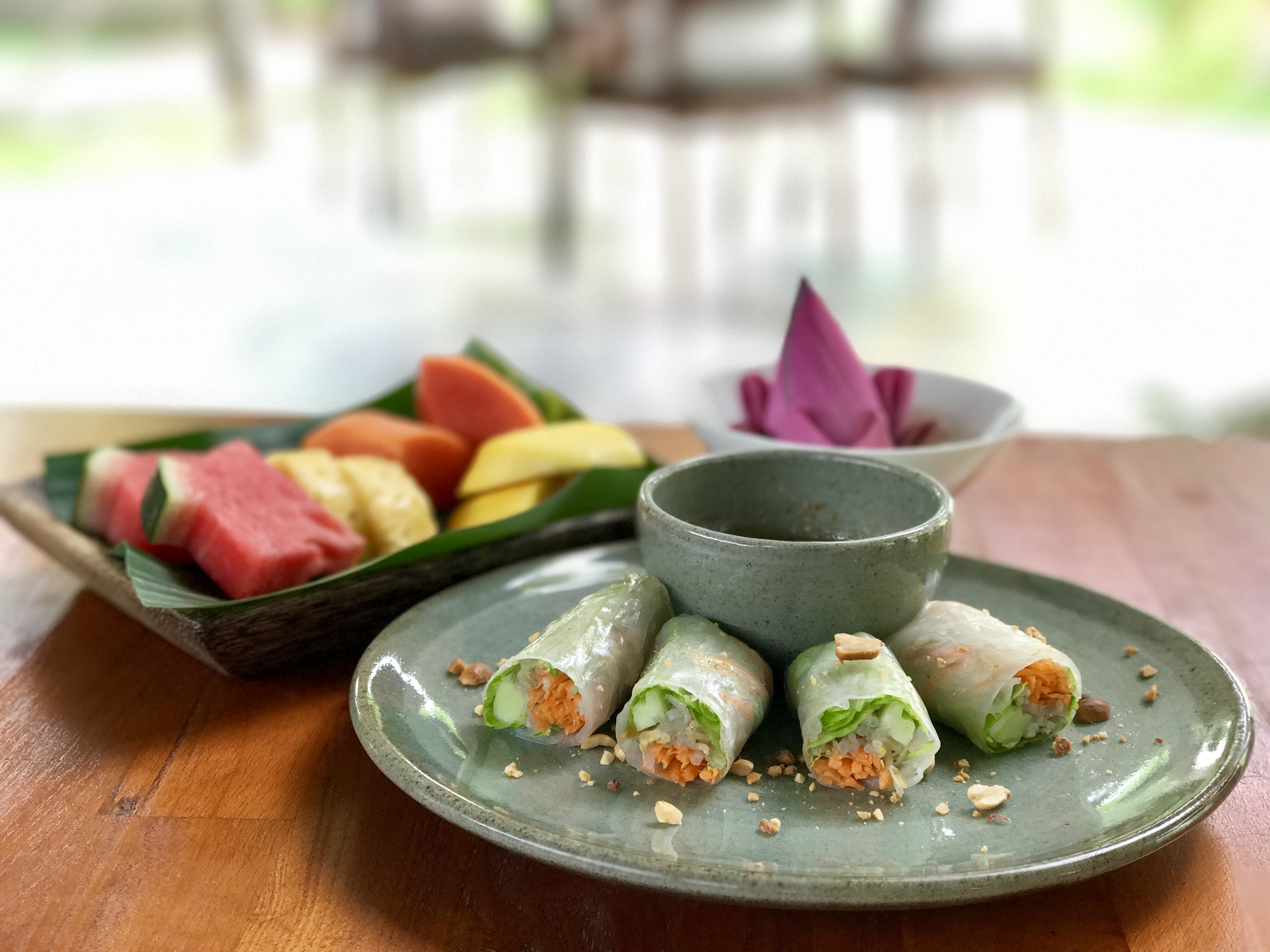 For guests who want to enjoy a laid-back ambiance while immersing into the scenic views of lush bushes, evergreen trees and beautiful swimming pool, The Bar & Lounge located by the poolside is ideal. Be sure to try some of the original cocktails by the resident bartender. A monthly contest is thrown by the management inviting staff to roll up their sleeves and create their own cocktail of which the winner's concoction will be featured in the following month's menu, a lovely staff initiative which strengthen bonds between the staff evident from their strong teamwork. The Banteay Srey, with dragon fruit as a core ingredient is one of the more popular options and comes highly recommended.
Spa
After a day of adventures, guests can pamper themselves with the most satisfying spa or massage treatments at Templation Spa. A symbian partnership with Bodia (one of the most famous spa treatments, organic oils and lotions brand in Siem Reap), Templation Spa offers an extensive range of treatments and massages with the purpose of relaxation and rejuvenation. With 4 cordially-designed mix of simple yet sufficient single rooms and larger couple treatment rooms fully equipped with rain showers. Therapists are professional and well trained ready to meet all your needs. Recommended is the fruity vitamin facial using only natural ingredients resulting in a fresh and energetic face and spirit at the end of the treatment. An extensive series of products in tasteful packaging are also available for purchase.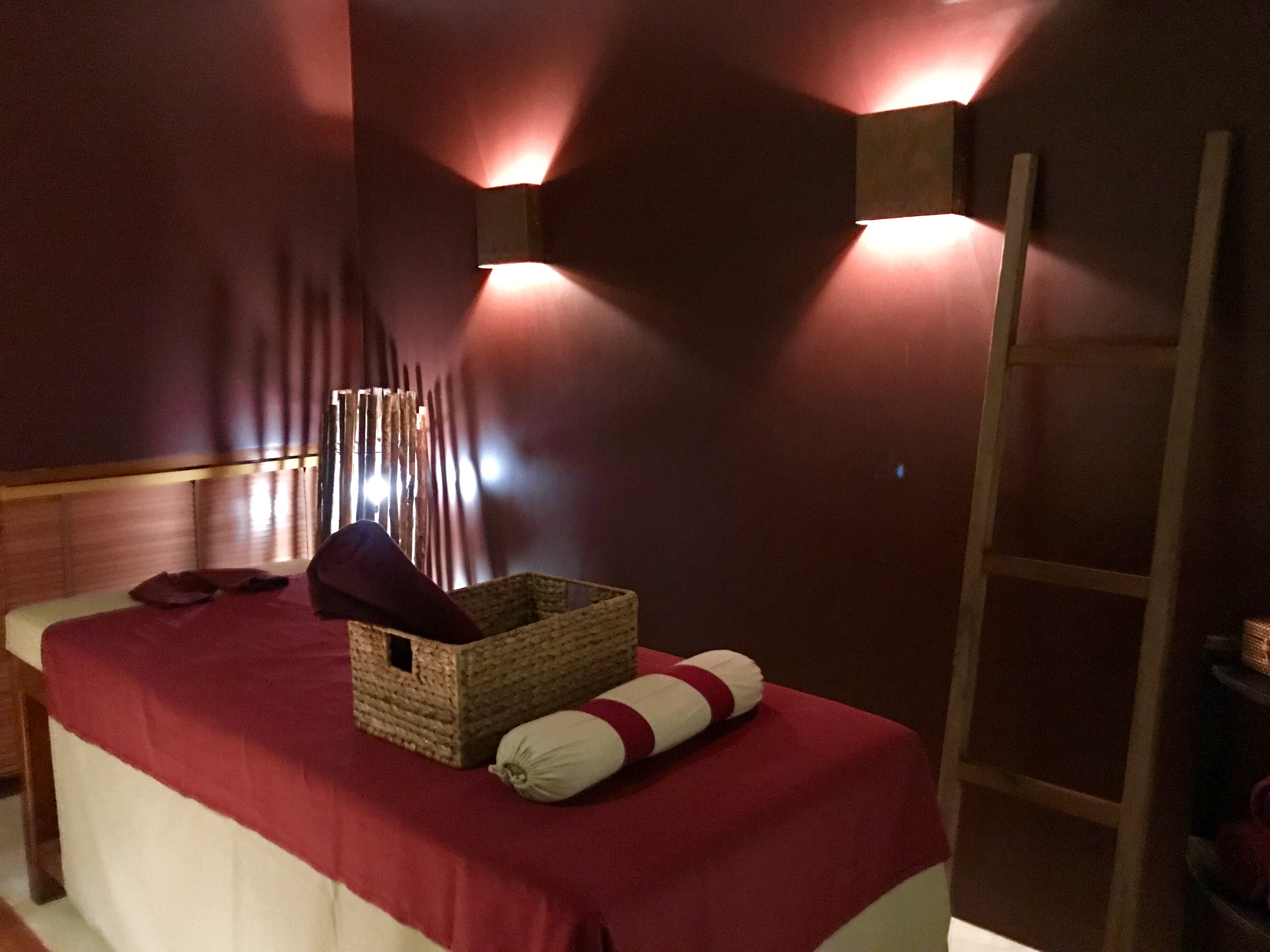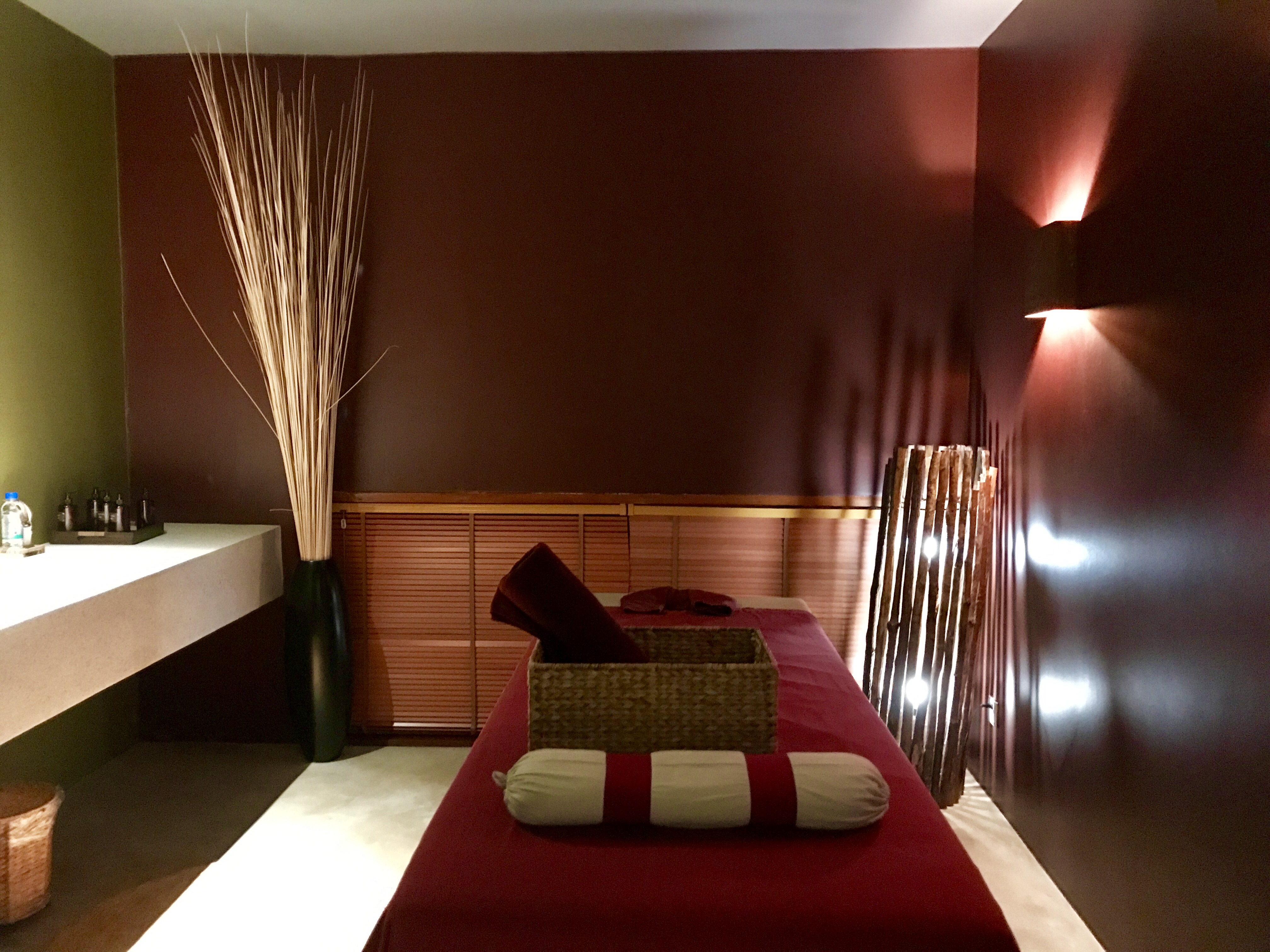 ---
Address: Rok Rak Street, Modul 3, Phum Sla Kram,Siem Reap, Cambodia
Phone: +855 12 233 350 / +855 93 233 350
Email: info@templation.asia
Website: https://maads.asia/templation