Experience the best from the exotic Peruvian culture in the first ever Peruvian restaurant – Tono Cevicheria. Located at The Duo – a newly built integrated complex, Tono is the ideal place to have an exquisite evening with friends and family alike. To celebrate a special occasion or a typical work week dinner, one can experience Latin America on the red dot, Singapore.
Expect an assortment of flavours in Peruvian dishes with ingredients like Japanese soy sauce and Chinese broccoli that have been immersed into the Peruvian culture which dates back to the 1500's. With its rich history, the brainchild of Peruvian Chef Daniel Chaves puts Peru at the heart of Singapore.
For starters, Tono serves their famed Ceviches individually in regular size or a selection of three in tasting portions, comprising of the freshest seafood of the day, marinated in citrus juice and Ajies based Tiger's Milk – a citrus-based marinade that cures the seafood. Mixto consist of the seafood of the day, spiced with Peruvian Rocoto and Chilli Onions and indulgent plantain chips which are a Peruvian custom while waiting for mains to be prepared. Tono lives up to the vibrant free spirit of this exclusive restaurant. Tono is made up of the catch of the day and crispy baby calamari, marinated in tiger's milk and bathed in smoked aji amarillo – an ubiquitous spice in Peruvian cuisine. Lastly, Nikkei as the name suggests, is synonym to a culture from the far-east – Japan. With fresh yellowfin tuna as its base covered in Nikkei marinade. For an added texture, Nikkei is topped with avocado and grated purple potato chips.
If you are in for a healthier choice, opt for their range of flavourful Peruvian potato salad called Causas. Lima, one of the recommended items consist of mashed potato topped with sliced crab meat mixed with tartar sauce. Scattered with red quinoa, bestrewed with tobiko and a tinge of avocado puree, it became an amalgamation of cultures that even a true blue Peruvian could be proud of.
Piqueos in Peruvian culture are known as appetizers and there are a myriad to choose from in the menu. Pulpo Al Olivo in particular, is a dish of sliced octopus, suffused in Kalamata Olive mayonnaise and lemon juice. Dotted with hints of chimichurri sauce and grated purple potato, it evens out the briny taste of octopus wonderfully.
As for the mains, Arros Con Mariscos is commendable for those who loves spicy entrees. It is a rich seafood rice dish with fresh prawns, squid, clams, flavours further enhanced with peruvian red pepper aji panca, aji amarillo base and achiote oil – a popular ingredient in Latin America that brings out the fragrance in this exquisite dish.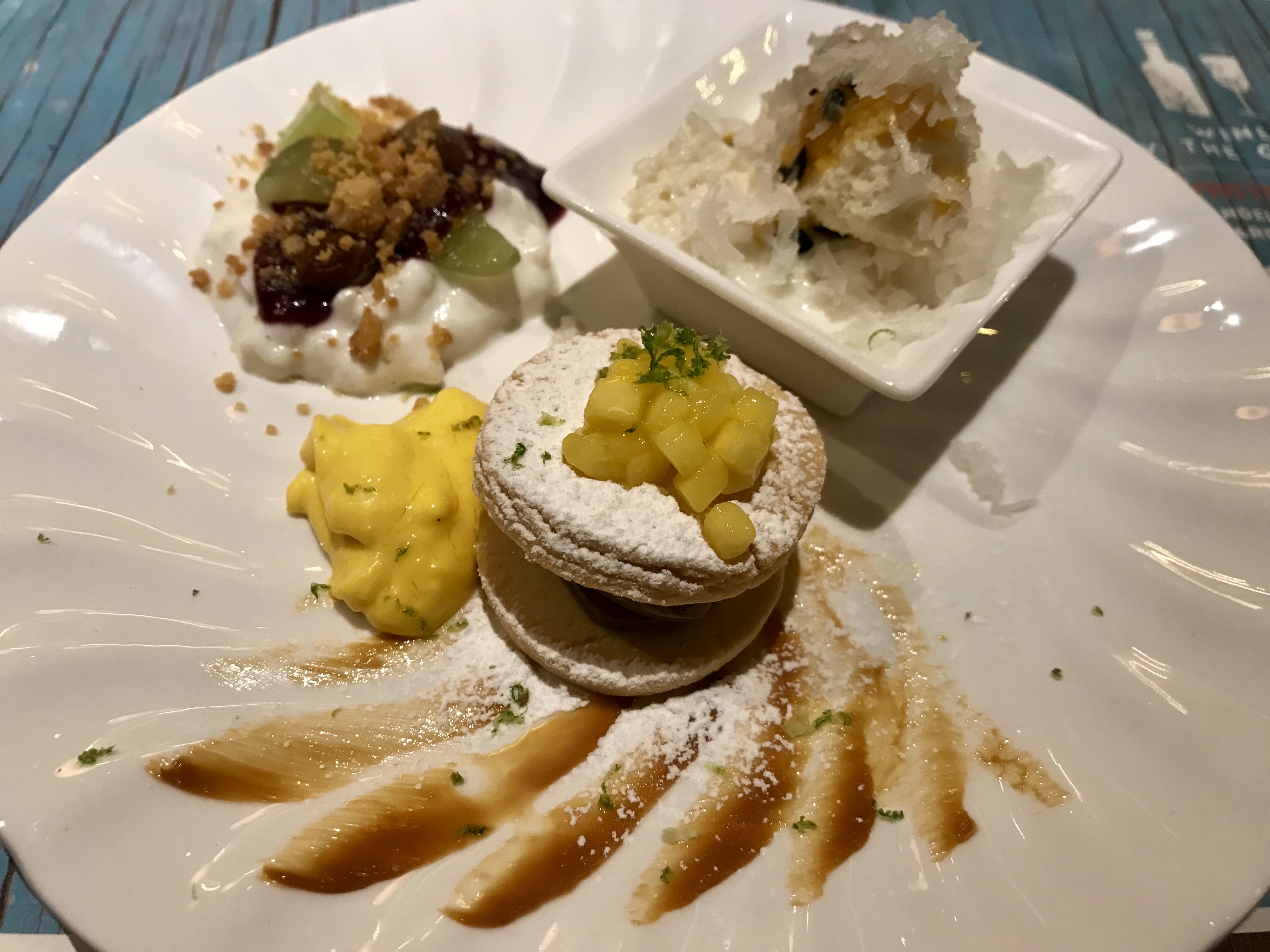 The journey through Peruvian cuisine is incomplete without trying their dessert. Combinado, indeed shows the sweet side of the Peruvian menu. It is made of vanilla rice pudding with purple corn 'mazamorra'. Decorated with raisins and white grapes, it can be sure to replace the cherry on the cake.
---
ADDRESS:
7 Fraser Street, #01-49/50, Duo Galleria Singapore 189356
PHONE: +65 6702 7320
WEBSITE: http://www.tono.com.sg/