A three in one microbrewery, restaurant and bar in the heart of Siem Reap with interior designs of classic colour schemes and Cambodian elements spread throughout the restaurant with both comfortable indoor and outdoor sitting making this a laid back one stop dining destination. All beers are produced right in the microbrewery (separated from the main dining area by clear glass allowing diners to enjoy the brewers work their craft) using the finest malt from Germany, hops from Australia, craft yeast from New Zealand and purified local water.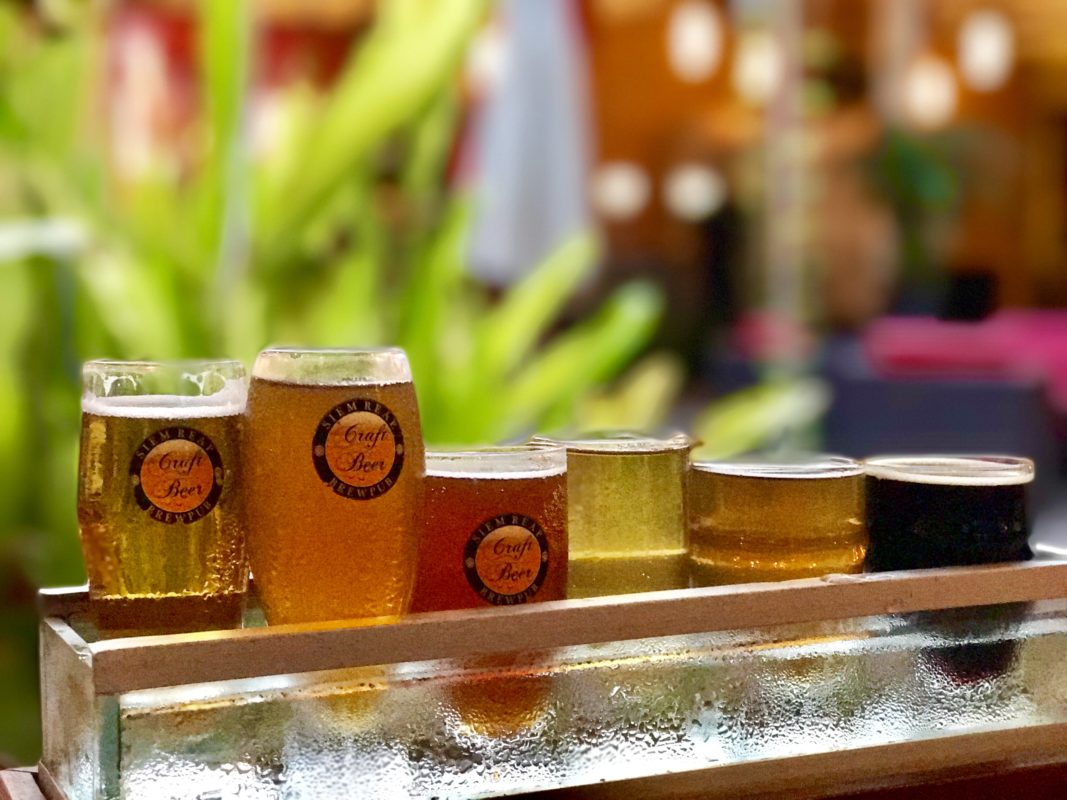 A melody of beer samplers can be ordered to start your meal, featuring Blonde Ale with low level of bitterness and floral hops aroma; Golden Ale, malty with a touch of toastiness; India Pale Ale, rich and rounded flavour of malt along with high level of bitterness and fruity hops aroma; Dark Ale, complex malt body (Brewed with 100% local organic Palm Sugar for the unique Cambodian taste); Honey Weiss, a naturally cloudy Hefeweizen (Wheat Beer) of rich honey flavour (Brewed with 100% local organic Wild Honey from Mondulkiri); last but not least Saison Ale, a touch of rye malt with delicate lemongrass aroma with pepper corn aftertaste (Brewed with 100% local organic Lemongrass and Pepper Corn).
Many dishes are infused with beer during the cooking as signature to Siem Reap Brew Pub, for something light to start with, Golden Ale smoked salmon is a good choice, with mixed lettuces and golden ale orange passion dressing. The medium level of bitterness in the ale plus piney hops aroma adds a different dimension  to this popular crowd favourite.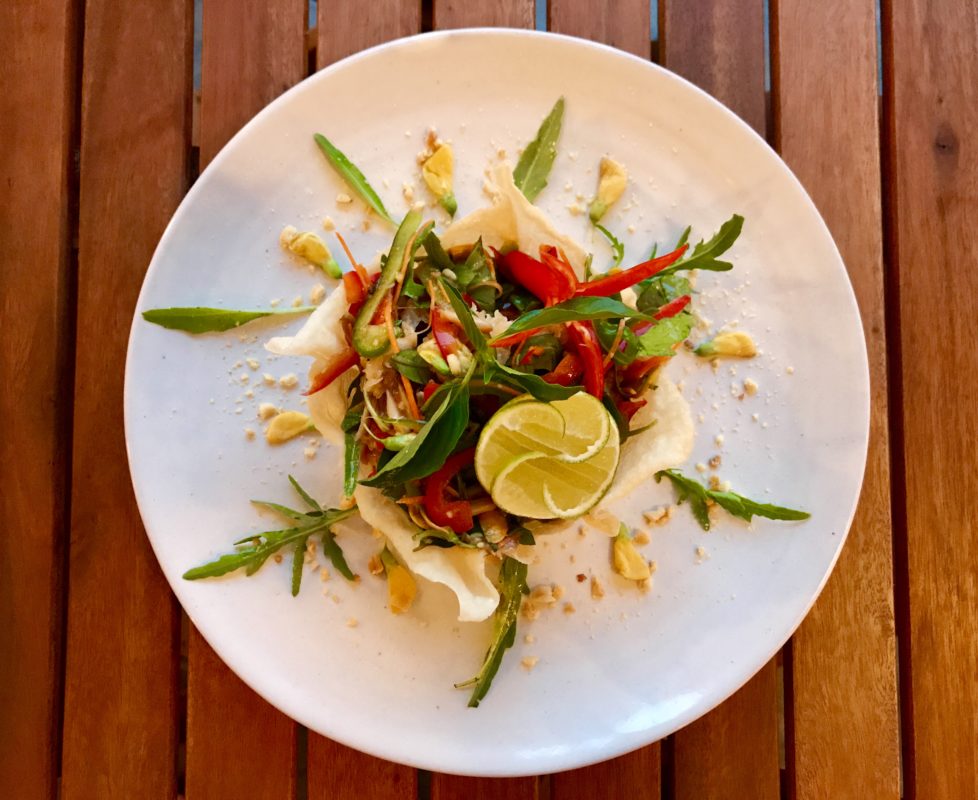 Deliciously good is Blonde Ale Frog Salad, fried frog meat with blond ale, tossed with white fungus, vegetables and roasted peanut in Khmer dressing. The light and delicate maltiness from the ale balances this savoury dish with a touch of sweetness.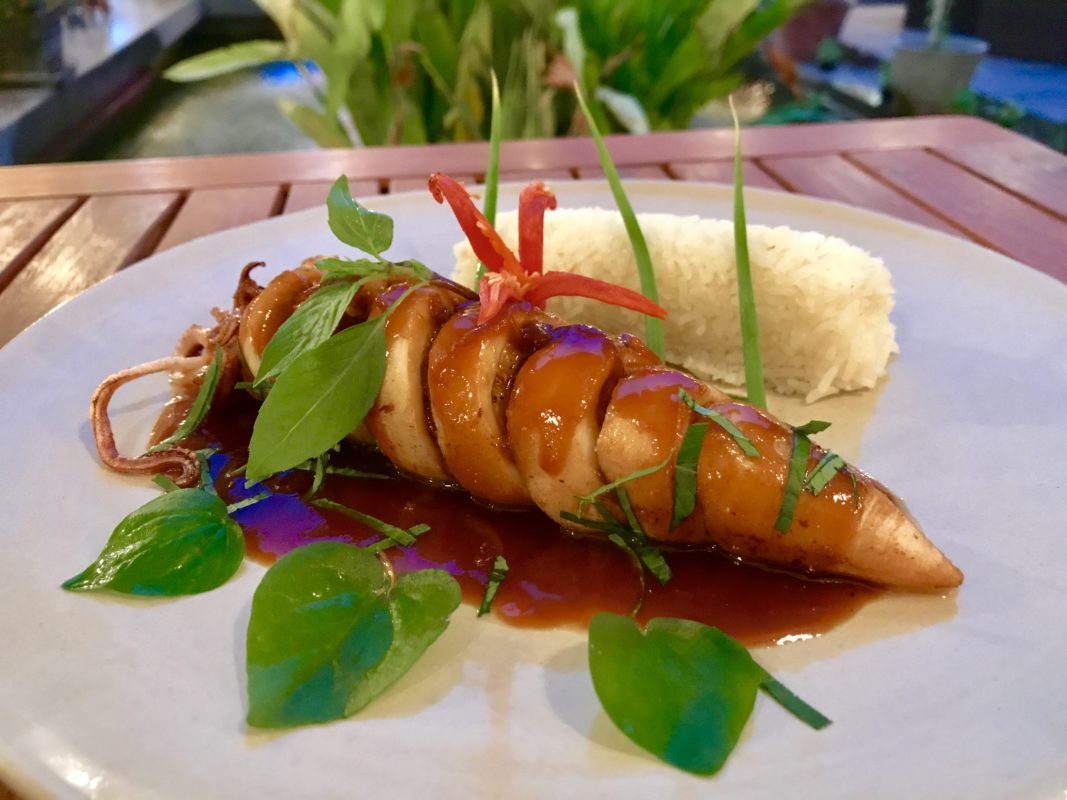 For a more substantial dish try Sai Son Squid, perfectly baked squid stuffed with marinated minced pork and vermicelli noodle drenched in tangy tamarind sauce, goes extremely well with white rice.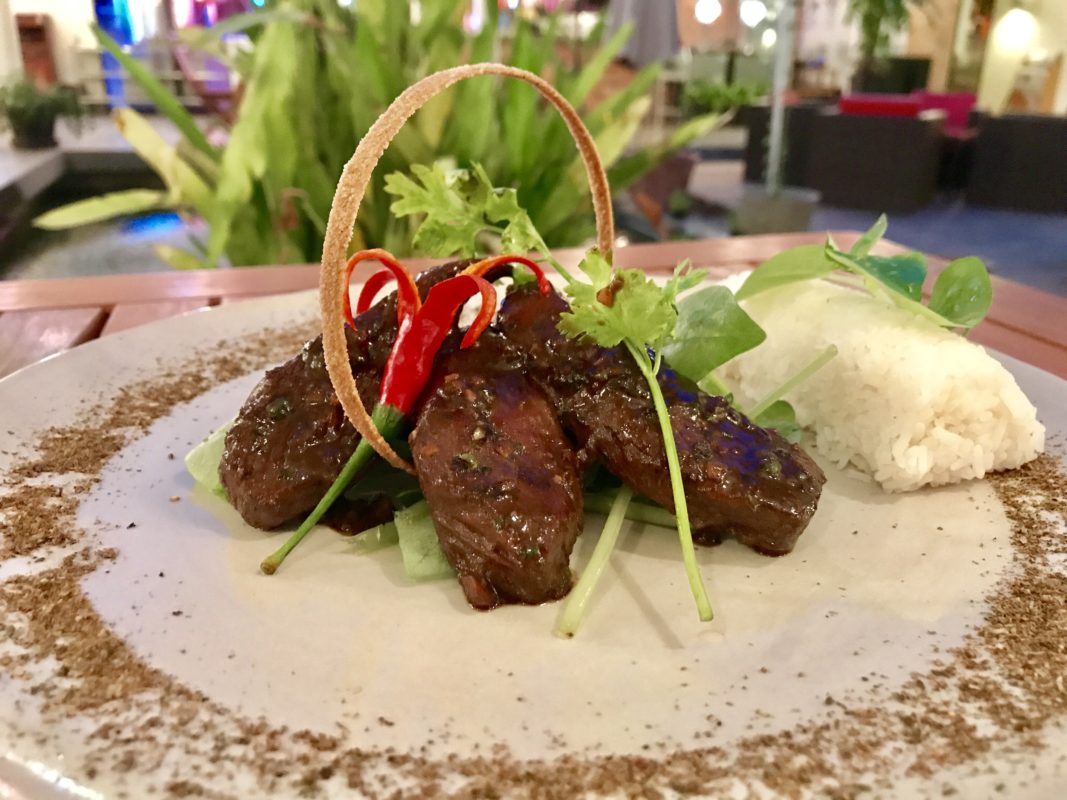 A pleasantly surprising dish is Dark Ale Kangaroo, tender kangaroo loin is gently pan fried with dark ale beer and coriander sauce, served with hot steamed rice on the side. The intense dark chocolate aromas of the ale complements the gamy meat well.
---
ADDRESS:
Corner of Street 05 & Shinta Mani, Phum Mondul II, Sangkat Svay Dong Kom, Siem Reap City , Cambodia, 05 Street 05, Krong Siem Reap, Cambodia
PHONE: +855 80 888 555
WEBSITE: www.siemreapbrewpub.asia/