Scalini located in the prestigious Hilton Sukhumvit, serves mouth watering Italian classics holding strong to traditions from Italy. Decked out with comfortable sitting in a contemporary setting with spruce lightings and natty furniture plus an open kitchen concept where diners can view all the chefs in action. There is a huge wine cellar with world class selections in the main dining area and see-through fridge showcasing different type of meats served, some even possible to purchase to consume at home.
Set to be an eye-opener entree would be the Carpaccio di Salmone, raw and cold salmon fish with fruit salad containing watermelon and pineapple placed on top of a ice block made from lemon juice. It is absolutely refreshing from the first bite with a tinge of sourness and mint from ice block, a unique way to do without the usual squeezing of lemon wedge over your salmon and keeping the fish cool for a longer period of time allowing diners to slowly relish their meal.
Another recommended starter is Fegato Grasso, smoked foie gras on top of charcoal bread, accompanied by roasted apple slices and blueberries overlaid with sweet-tart flavors from balsamic vinegar. Apart from the already smooth and succulent foie gras, try it with the Turkish fig jam to add on a fruity honey aftertaste.
Main course at Scalini is equally amazing as well. Tortelli di Carne, presented and smoked by the chef in front of your very own eyes, home made tortelli stuffed with succulent beef ragout then completed with heavenly smoked tomato sauce and nutty parmesan cheese. Irresistibly good.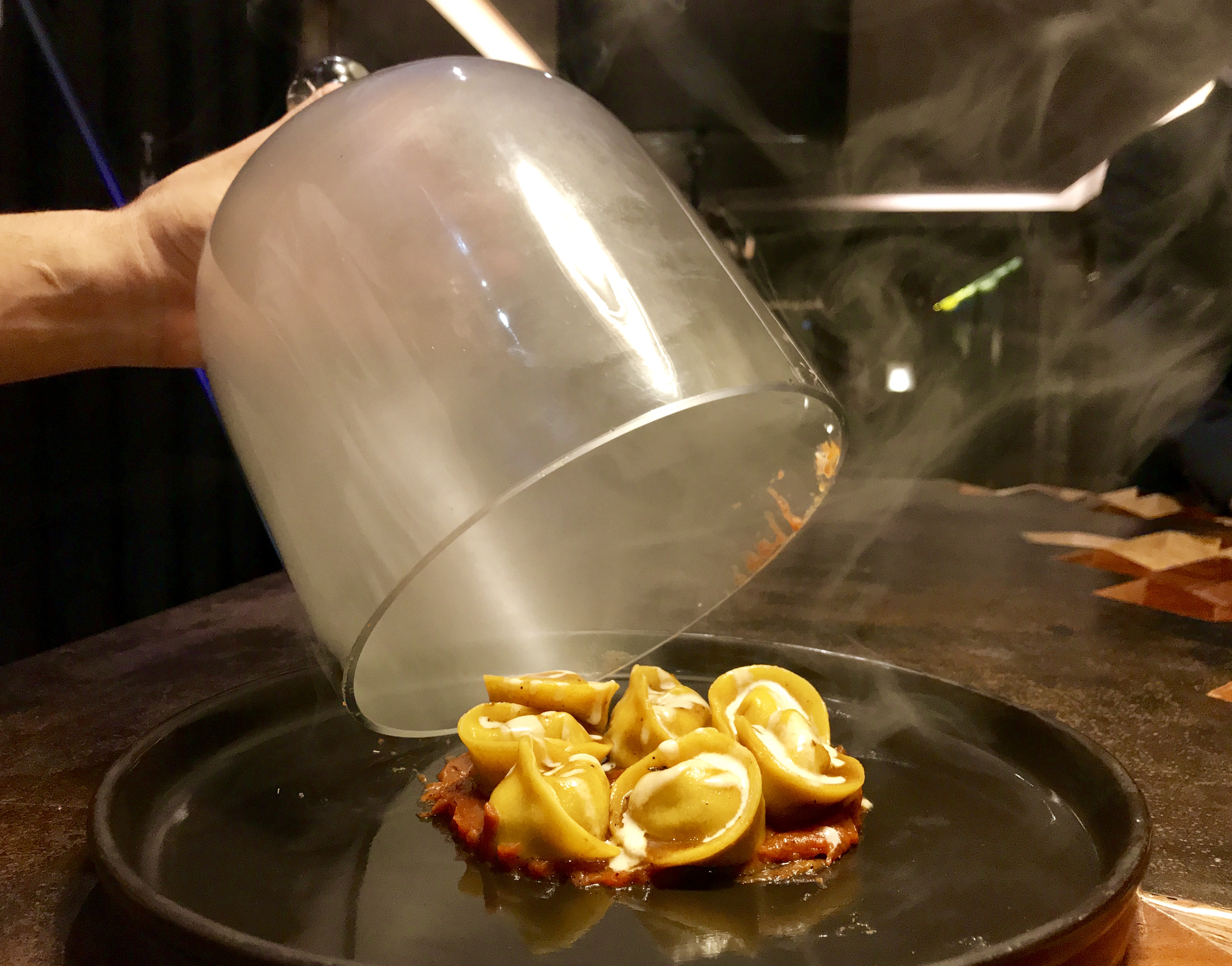 Another refined creation is the Rombo Arrostito, uber fresh Turbot simply marinated in sea salt, pepper and basil, then torched depending on the thickness of the meat and presented skin down on the hot plate in order to protect the original fish flesh from overcooking. Taste it with the spicy tomato compote provided complimented well with grilled organic vegetables.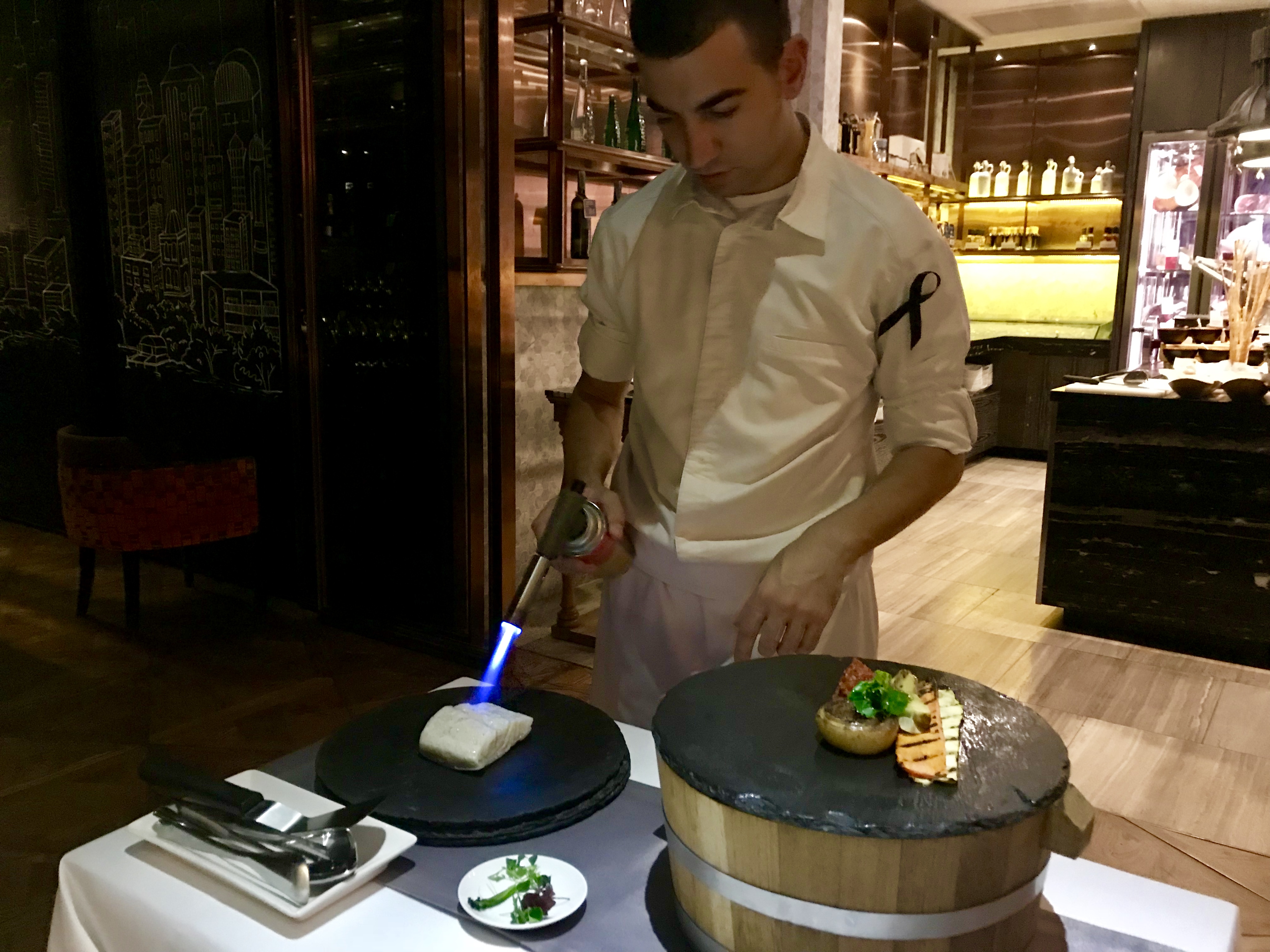 Lastly, Scalini cultivates very interactive dining experience by having a table side cooking dessert, the creamy and soft Tiramisu. Ingredients such as the Italian ladyfingers, cookie crumble, mascarpone, chocolate powder and Lavazza coffee will be brought to the guest's table whereby a staff will demonstrate on the traditional way Tiramisu is made. Guests can participate and learn to make their own Tiramisu as well, if they wish to. It will be an exceptional experience indeed.
---
ADDRESS:
11 SUKHUMVIT SOI 24, KHLONG TON, BANGKOK, 10110, THAILAND
PHONE: +66 2 620 6666
WEBSITE: http://www3.hilton.com/en/hotels/thailand/hilton-sukhumvit-bangkok-BKKSUHI/dining/scalini.html