The Bird Southern Table and Bar (or commonly known as "The Bird"), is one of the latest addition to the many influential restaurants at Marina Bay Sands (MBS). Aside from the already renown and beloved food, what makes The Bird stand out among other famous neighbour restaurants would have to be the vibrant and lively décor. Within the futuristic and modern architecture of MBS, it is absolutely refreshing to discover an unpretentious and cosy restaurant with classy low-hanging lamps giving off warm hues of orange tones as well as sturdy yet comfortable wooden tables and chairs.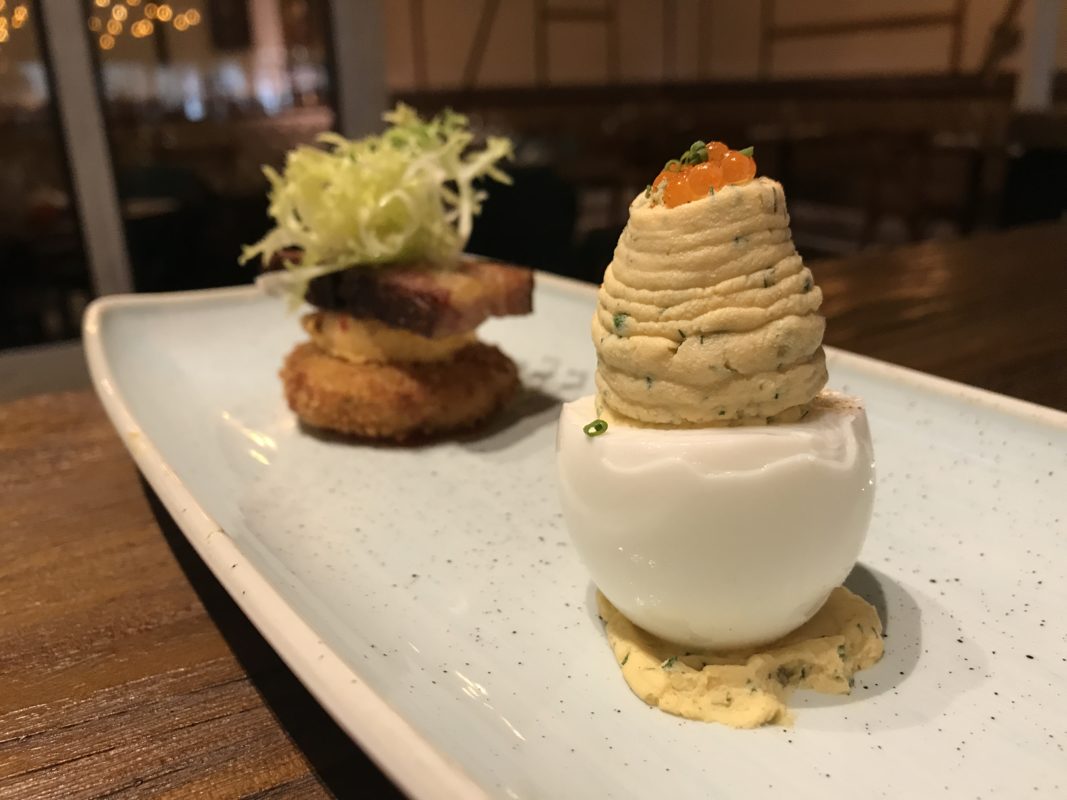 Featuring two levels, the main dining area at the lower floor can accommodate up to 110 persons and the café/bar on the upper level up to 80 persons. For special occasions like family gatherings or corporate dinners, there is an option of dining in a private room which can take up to 30 guests. A minimum spending is required, depending on the size of the group and day of the week.
As its name suggests, The Bird serves an array of authentic Southern United States cuisine with farm fresh ingredients. To start your meal, two highly recommended appetizers would be the Deviled Eggs and Fried Green Tomato BLT. Deviled Eggs is a must for egg lovers, boiled egg white "shells" filled with creamy yolks mixed with aromatic dill and chives, finished with a generous serving of smoked trout roe. The Fried Green Tomato BLT is the perfect blend of sweet and savoury with a fried tomato base, pimento cheese spread topped with mouth-watering house smoked pork belly, tomato jam, frisee and zesty lemon vinaigrette.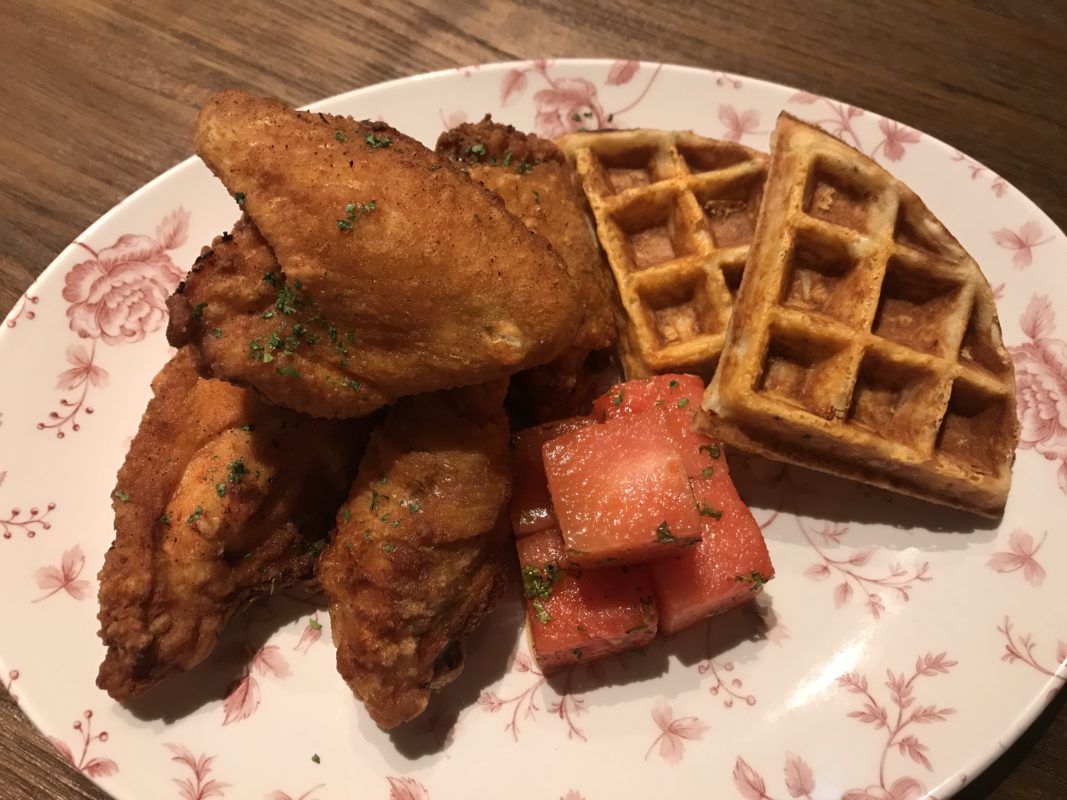 Moving on to the main courses, standing tall and proud would be the signature Chicken 'N' Watermelon 'N' Waffles which is the all-time favourite of many diners. This classic dish comes with a huge portion of tender and succulent chicken brined for 27 hours before frying, accompanied by vermont cheddar cheese waffle and juicy chilled watermelon marinated with herbs. To further tantalise your taste buds, the bourbon maple syrup is simply outstanding with hints of smooth oak essence at just the right sweetness level. Fried chicken fans will definitely find this dish intriguing and satisfying.
Another sought after main dish would be the deliciously creamy Macaroni & Cheese with crispy herb crust. Five artisanal cheeses are used in the making of this dish that yields a gastronomic mix of bold flavours with every mouthful.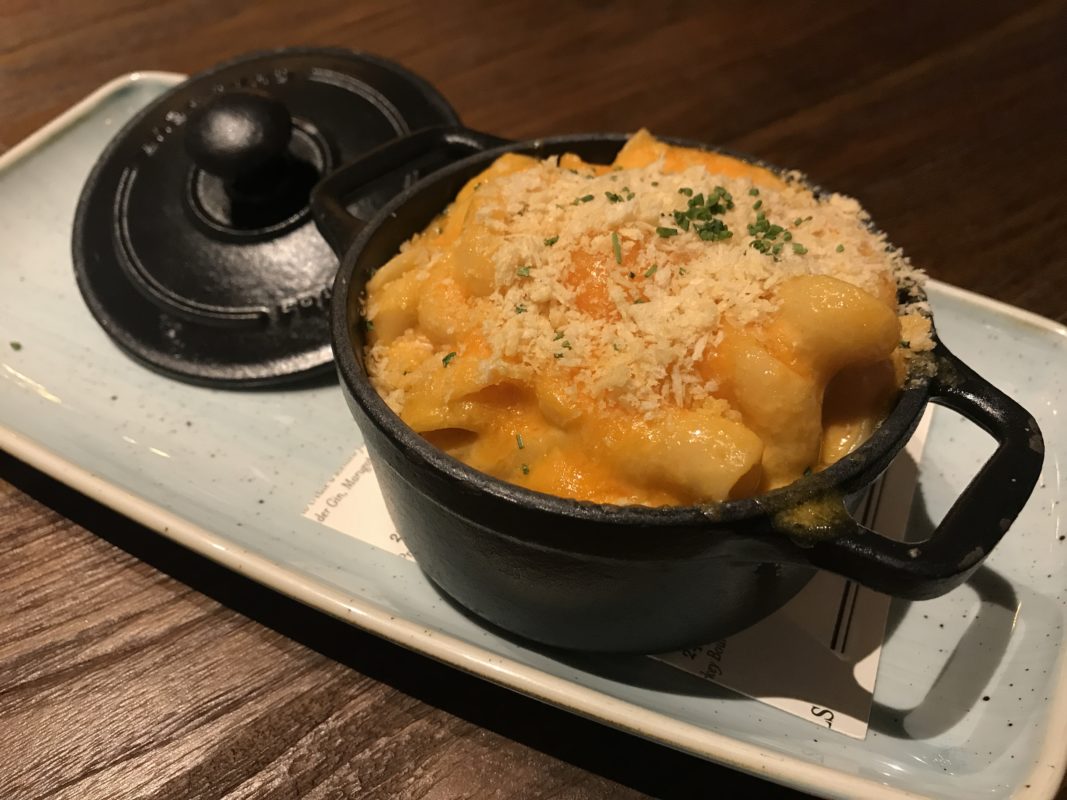 The Bird offers a wide selection of desserts to end the meal with something sweet. One of the popular option is Café Crème Brulee topped with non-dairy whipped cream, almond orange biscotti and orange gremolata. Another famous dessert would be the enticing Banana Pudding, rum soaked banana cake served with Chantilly cream, fresh bananas and vanilla offers.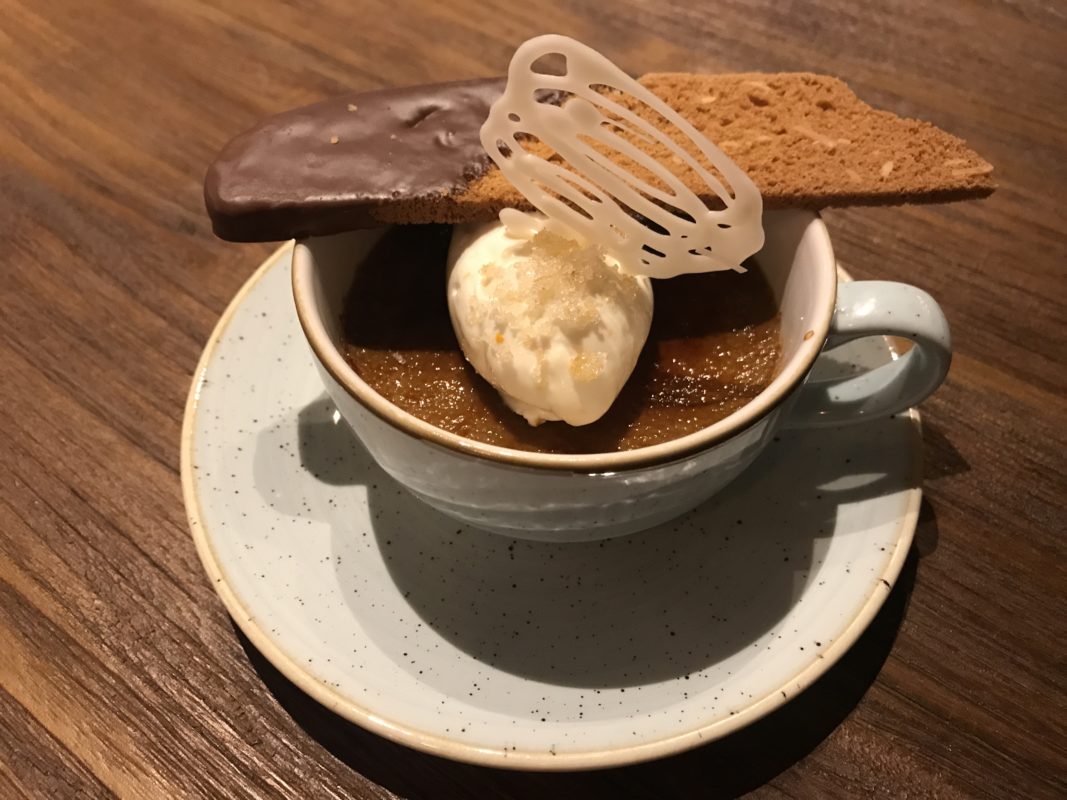 An extensive list of fine alcoholic drinks (from wine to spirits and beers) are readily available, all carefully and exquisitely chosen to pair well with the food offerings. Try the famed and refreshing Blackberry Bourbon Lemonade (a mix of wild turkey bourbon, blackberry puree, fresh lemon, cardamom and angostura bitters) or for diners who prefer something more elegant and decorative, the Sub-Zero Floral Aviation (lavender gin, marugotu shibori yuzu, maraschino liqueur and crème de violette with an aromatic fog filled glass base created from dry ice and lavender water) would be the ideal choice.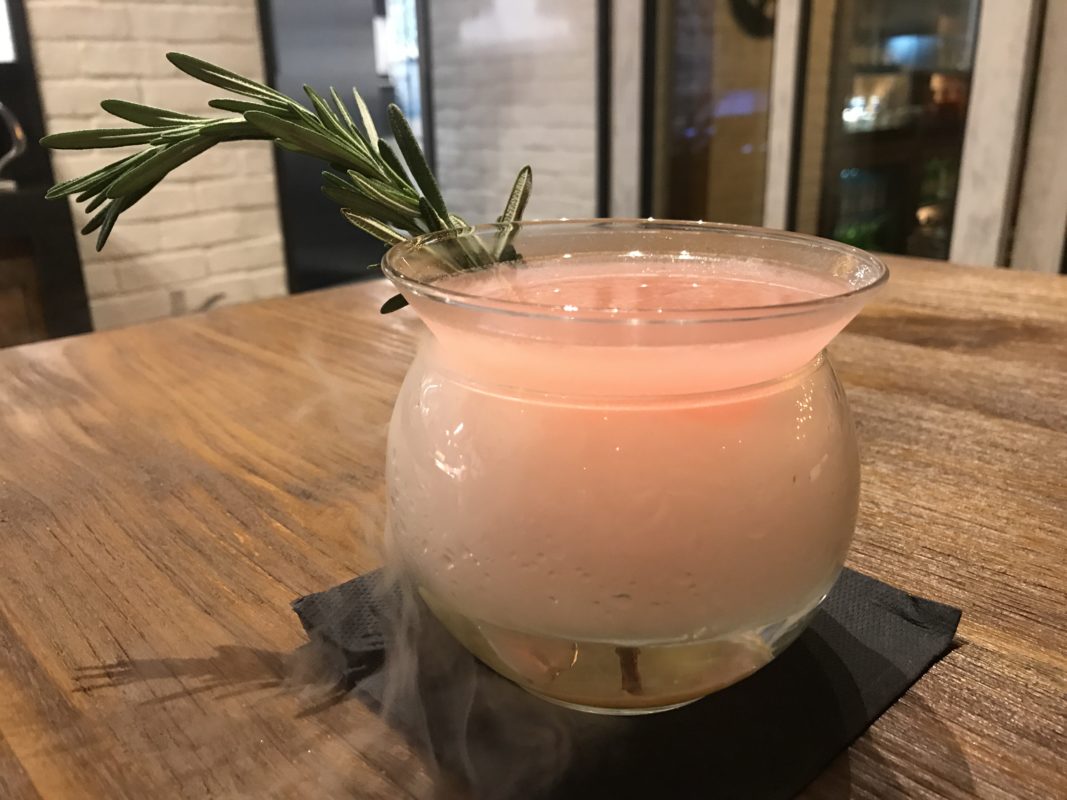 ---
ADDRESS:
B1-07, Galleria Level The Shoppes at Marina Bay Sands
PHONE: +65 6688 9959
WEBSITE: http://www.marinabaysands.com/restaurants/american/the-bird-southern-table-and-bar.html#ylHThjLO8y1jGtzz.97