Madam Butterfly from the famed Restaurant Collection Siem Reap Group does not disappoint when it comes to hearty Khmer cuisine offering all time favourite local delights. Its interiors of warm wood are well designed and spacious still retaining much of Siem Reap's rich cultures and traditions making it a perfect location for big groups or the romantic dinner for two. Comfortable sitting arrangements spread over two floors with optional private rooms for that added exclusivity as well as outdoor sitting ensures guests can choose to wine and dine according to their preference and moods.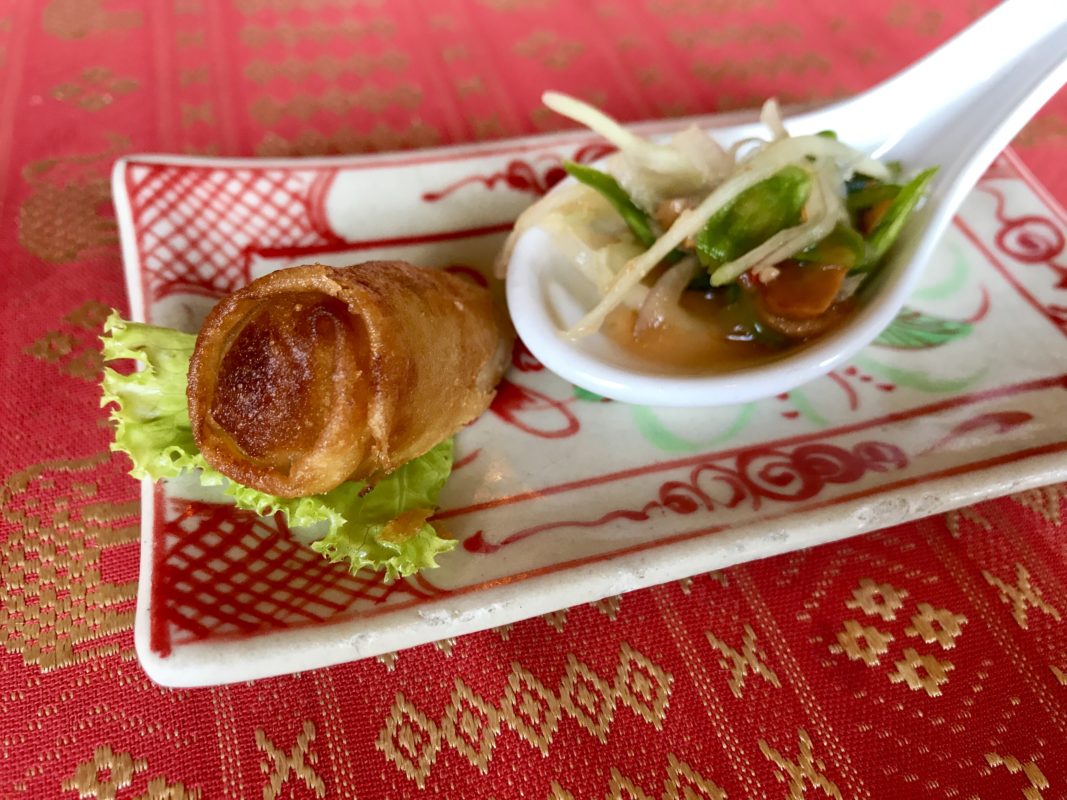 For appetisers, try Fresh Spring Rolls With Seafood, delicately handmade by stuffing vegetables, fresh local herbs with a selection of seafood such as prawns wrapped in soft rice paper and served with a side of sweet peanut sauce. Simply dip and pop into your mouth for that perfect start to your meal.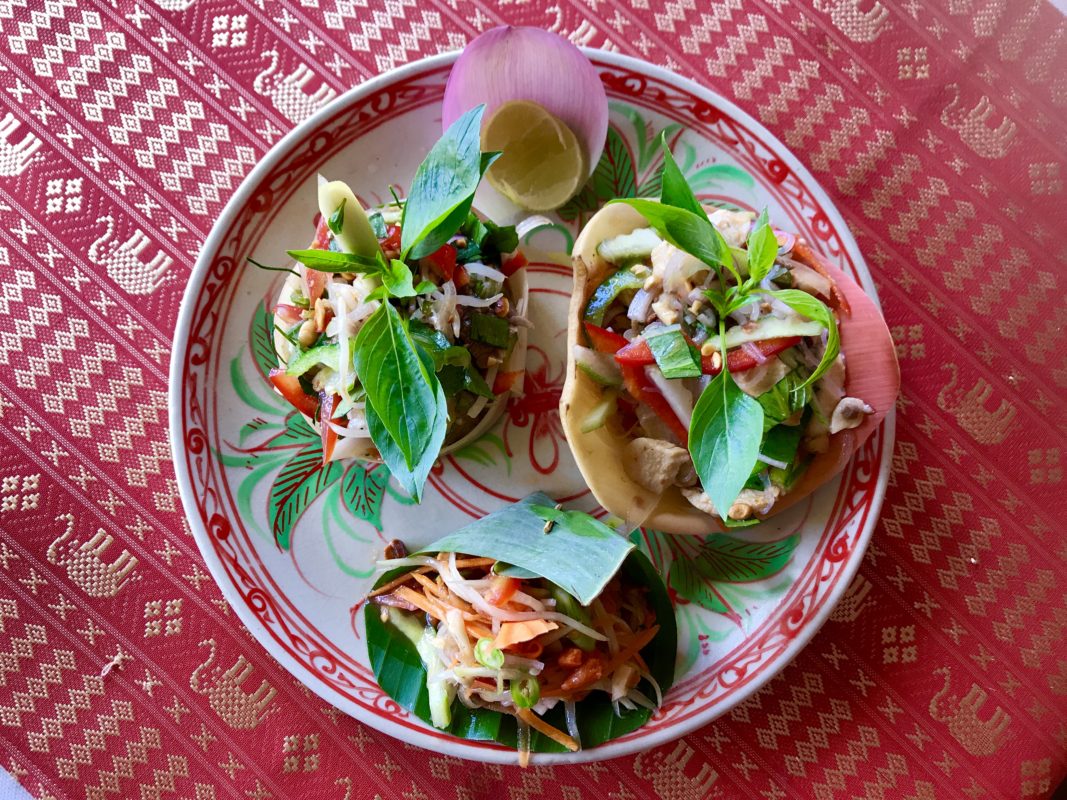 Highly recommended prior to your main course would be Madame Butterfly Salad Degustation which is a beautifully plated dish with three distinct flavours, grilled beef, vermicelli with chicken and papaya dry shrimp. Each with its own unique aromatic characteristics as well as taste, something for everyone.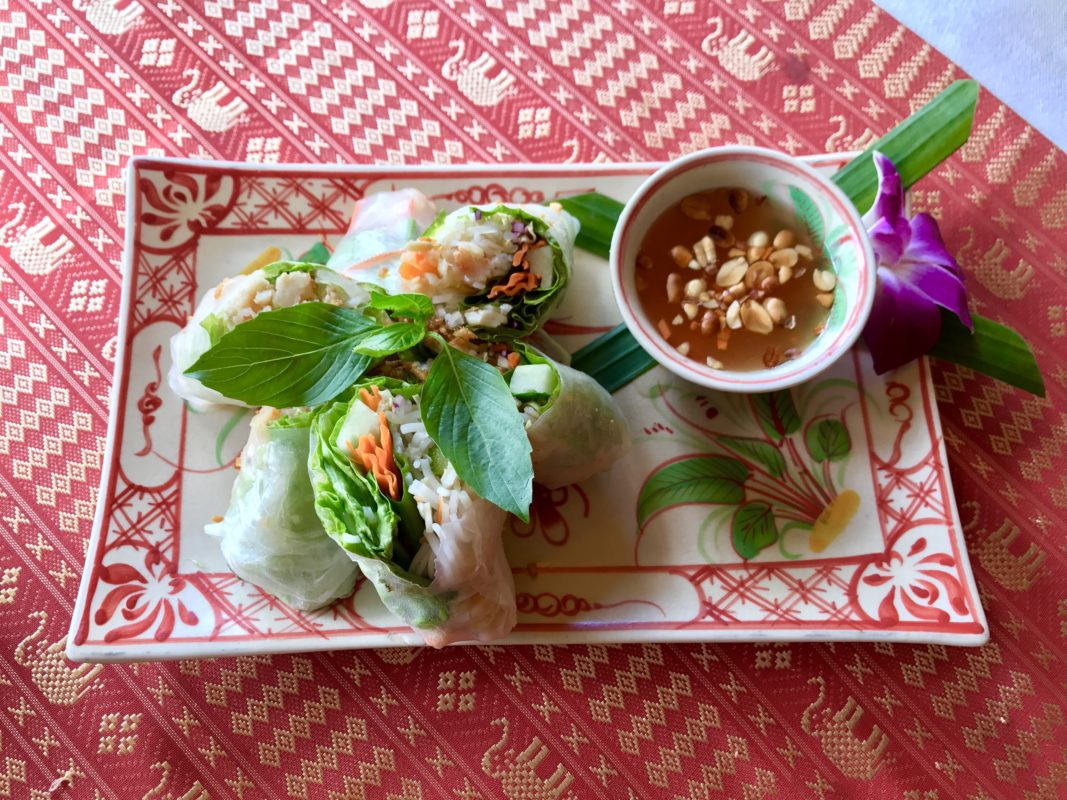 If you are a seafood lover, relish on Mekong River Lobster Amok, a traditional dish where fresh and rather enormous local lobster is lovingly steamed over many hours with coconut milk, mushroom and vegetables to bring out the richness and essence of the ingredients, served in an actual coconut shell. Goes well with a side of rice for that hearty meal.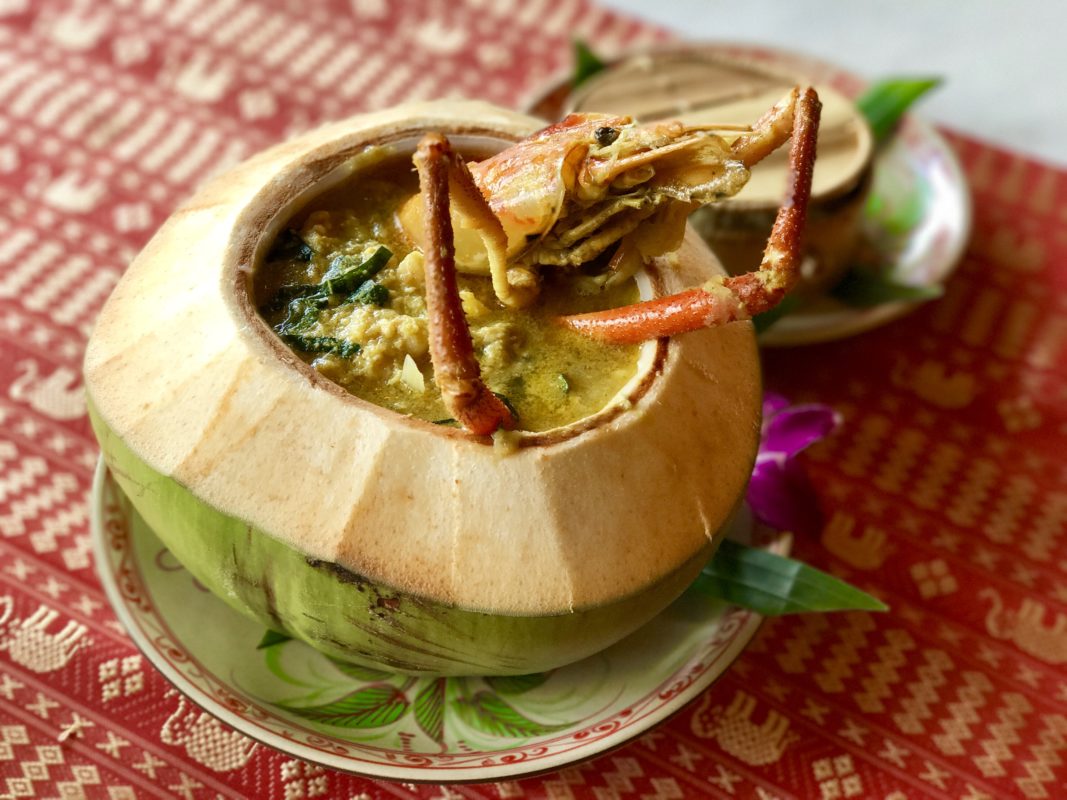 Should you wish for something heavier Roasted Chicken Leg is an excellent choice to fulfill your tummy. Juicy and plump chicken legs stuffed with earthy mushrooms and well smoked before being served with heart of banana flower and fragrant lemongrass.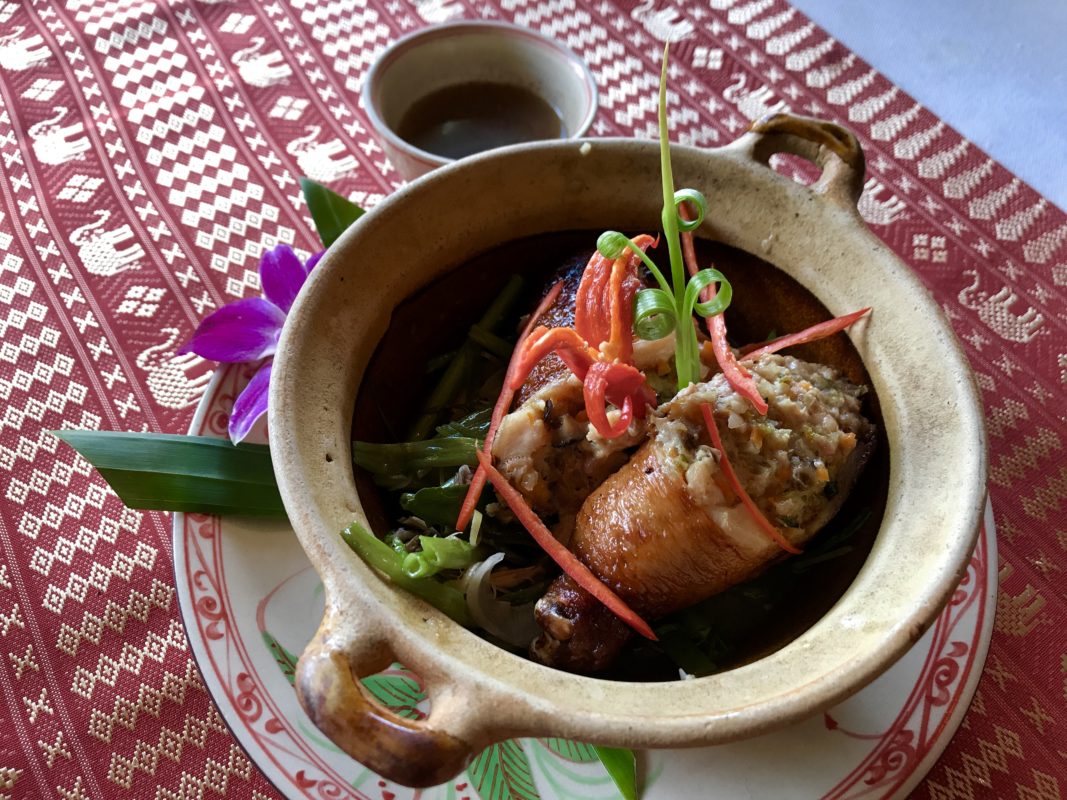 Besides the a la carte menu there are also two set options M.Butterfly Gourmet and M.Butterfly Discovery for the convenience of diners with choice of soup, starter or salad, main course and dessert. Do check with the staff as dishes change due to seasonality.
---
ADDRESS:
National Road 6 – Airport Road Siem Reap, Kingdom of Cambodia, Krong Siem Reap, Cambodia
PHONE: +855 63 966 281
WEBSITE: http://madamebutterflyrestaurant.business.site/