Rightly proud of its exclusive distribution network, Chronométrie FERDINAND BERTHOUD launched today the Chronomètre FERDINAND BERTHOUD FB 1.3 in partnership with Les Ambassadeurs. Karl-Friedrich Scheufele, President of Chronométrie FERDINAND BERTHOUD, duly handed Joachim Ziegler the first exclusive timepiece in this exclusive new 50-piece limited numbered edition.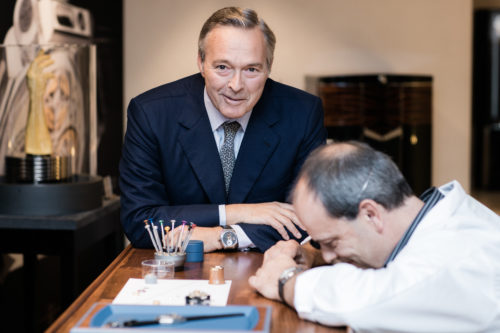 Born from an approach that is unique in the world of modern watchmaking, the new Chronomètre FERDINAND BERTHOUD FB 1.3 is the most exclusive yet produced by the Maison. Distinguished by its unique shape and complexity, the platinum case frames a partially openworked nickel silver dial featuring an understated and refined play on colours. Its movement is endowed with complications inspired by the 18th century Ferdinand Berthoud chronometers that served as reliable scientific instruments.
The philosophy driving Chronométrie FERDINAND BERTHOUD cannot be summed up as a tribute, a reproduction or even a reinterpretation, since it is in fact far more demanding. It embodies a contemporary translation of the quest for excellence pursued by the master horologist who was appointed clockmaker to the French King and the French Navy. The Chronomètre FERDINAND BERTHOUD FB1.3 is a highly exclusive Haute Horlogerie timepiece designed as a comprehensive work of horology.
An ideal partnership
Specialising in the realm of Haute Horlogerie, Les Ambassadeurs was founded over 50 years ago in Geneva.
Fine Watchmaking connoisseurs particularly appreciate its Espace Connaisseur, which features the rarest timepieces and collector's objects. The first Chronomètre FERDINAND BERTHOUD FB 1.3, numbered 01/50, is thus taking its place within this exceptional place alongside some of the other limited editions on the market most coveted by collectors.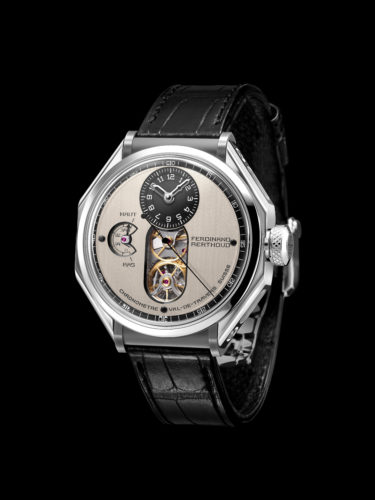 Through this partnership, Chronométrie FERDINAND BERTHOUD is ensuring that its history and its expertise is passed on with the same enthusiasm and respect for tradition that have guided the creation of the Chronomètre FERDINAND BERTHOUD FB 1.
Karl-Friedrich Scheufele added: "We are delighted with this partnership which is ideal for Chronométrie Ferdinand Berthoud. Les Ambassadeurs today welcomes the first Chronomètre FERDINAND BERTHOUD FB 1.3, and we are convinced that we will soon see it on the wrist of a collector with a taste for the finest timepieces brimming with history."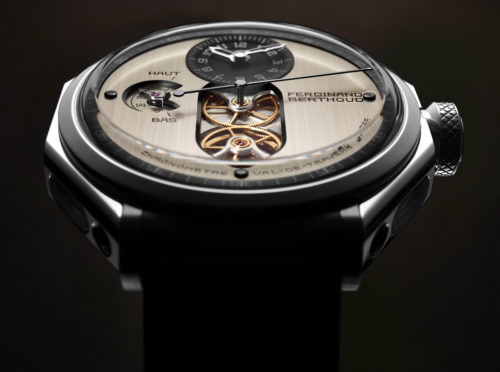 ---
For more information: www.ferdinandberthoud.ch