Il Fumo is housed in a beautiful, well preserved colonial-style building with easy access via road or train. Not only is this restaurant well-known for it's high quality, award winning beverages but also for an innovative blend of Italian cuisine with Portuguese cooking methods. With emphasis on charcoal and cocktails, Il Fumo delivers some of the best grilled food and most unique drinks in town.
Upon stepping into the restaurant be mesmerized by the gorgeous fully stocked bar showcasing many rare alcohol brands and labels. Walking to the main dining area, you will pass by a cooler featuring mouth watering meats the restaurant serve, some of them you will not find anywhere else. Go for the seven course or nine course tasting menus if you would like to taste Il Fumo's most sought after dishes and do a wine pairing for an all-rounded dining escapade. Guests can choose to sit in the chic and intimate living room or the more relax and romantic outdoor balcony seating. For business functions or private gatherings, there is also a private room that can house up to sixteen persons.
One of the highlights of the restaurant is certainly the cocktails. Must-try are their well-created house-made, Il Fumo Martini and Il Fumo Martinez. The smoky Il Fumo Martini is a mix of botanist gin, barrel-aged dry vermouth smoked with apple wood chips, tasting as good as it smells. The Il Fumo Martinez is bittersweet with chocolate bitters, four pillars bloody shiraz gin, maraschino and punt e mes with a piece of caramelised orange. The cocktails are made fresh table side adding to your overall sublime experience.
Start the meal with Mazara del Vallo, red prawns tartare with champagne poached grapes and decadent Oscietra caviar. The naturally sweet Sicily prawns are an alluring start to the meal with lemon puree underneath that adds a hint of sourness.
Continue with "When Gnocchi Go To The Sea". Applause for this daring and innovative creation with potato gnocchi served in spinach and plankton sauce, eaten with a squeezed of lemon for that zesty edge. Don't let the extreme greenery fool you as the dish is deliciously savoury becoming better with every spoonful.
Highly-recommended would be the Portuguese Carne Barrosa. Grass-fed beef from Northern Portugal not particularly high on the marbling score but still full of intense flavour yet tender to the bite, eaten with small cubes of fat for that excellent burst of richness. The dish is well accompanied with mashed potatoes, beetroot and tomato.
Try the fascinating Black Olives and Orange "Texturas". The olive's saltiness, orange sabayon sourness and orange sherbet sweetness balances each other refreshingly well together.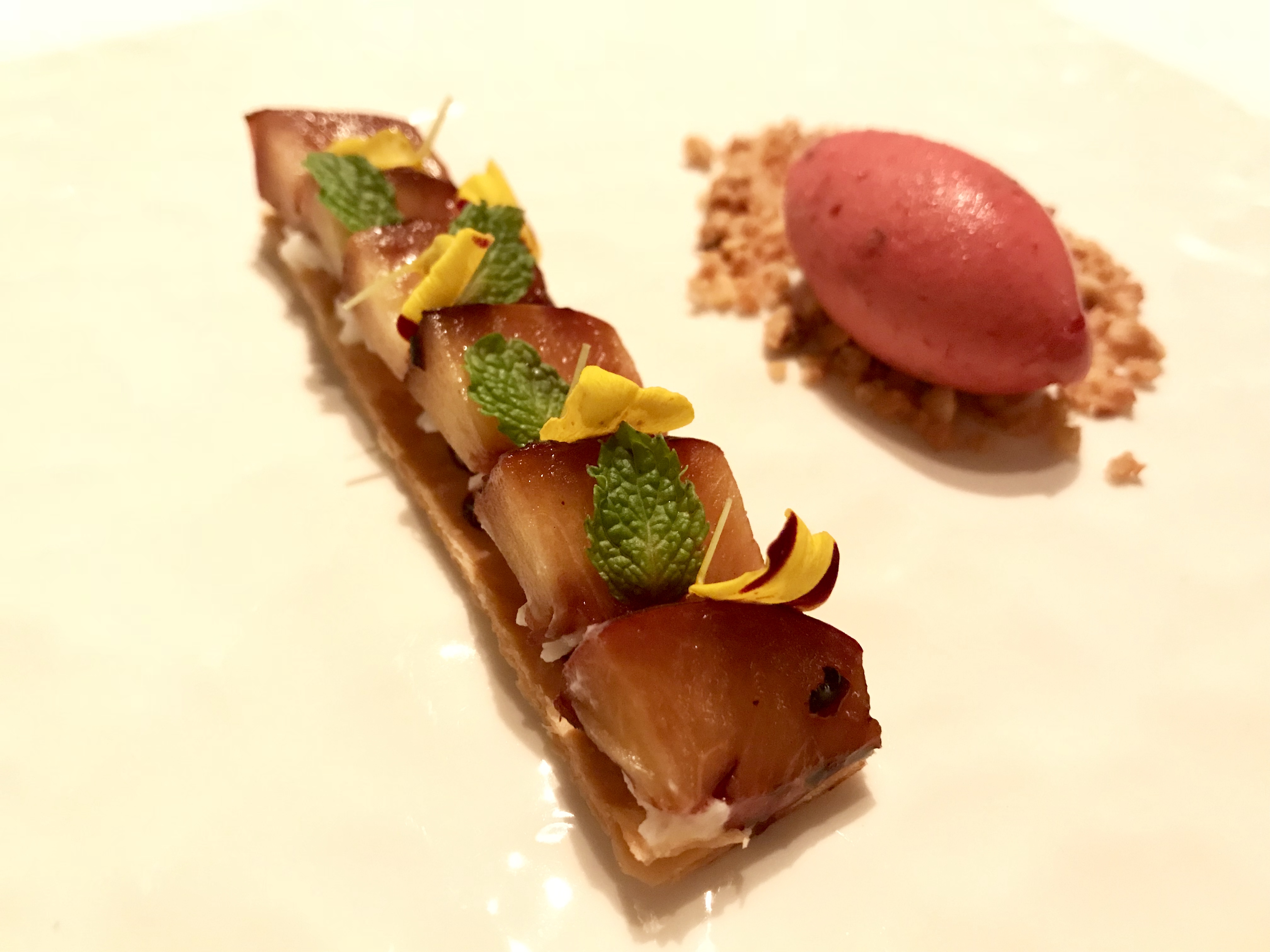 End the meal by savouring the best of their desserts that comes in four different items with four different tastes. Best to go in the following sequence, salty Red Cherry covered with beetroot powder, sour Sicilian Lemon Tart, bitter Chocolate Salami and lastly sweet Lavender Macarons. A true feast for the senses.
---
ADDRESS:
1098/2 Rama IV Rd, Sathorn, Bangkok 10120
PHONE: +66 (0) 2 286 8833, +66 (0) 97 170 6260
WEBSITE: https://www.ilfumo.co/