When Tenue de Soirée celebrated the hour of metamorphosis and the moments spent preparing for a promising night, Nuit et Confidences was certainly the star of an elite evening in Paris.
Inspired by Annick Goutal's milieu of artists and intellectuals, the fragrance evokes the immersion in an exceptional evening: a singular night with an art deco atmosphere that gathers eccentric writers, famous painters, electrifying actresses, sharpeyed photographers and filmmakers with overwhelming panache. A private, inner circle where witty conversations mingle with bursts of laughter, where flickering candles are reflected in crystal glasses.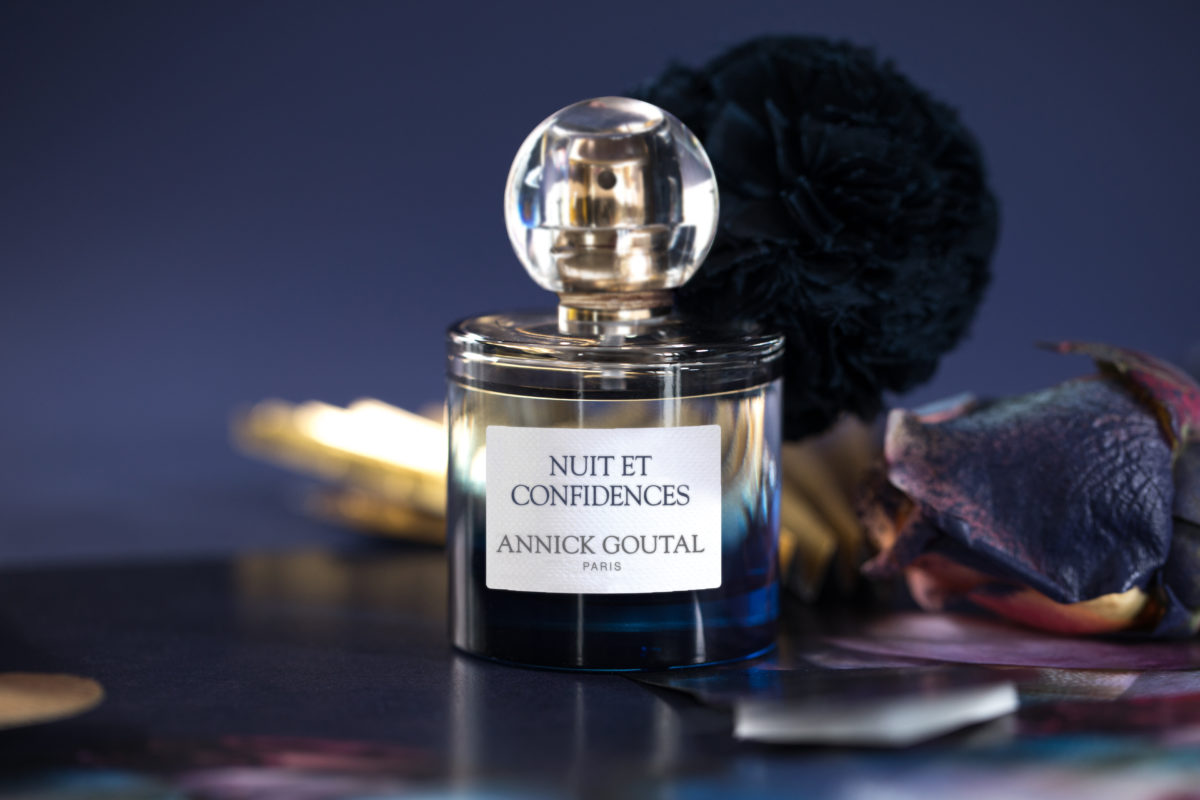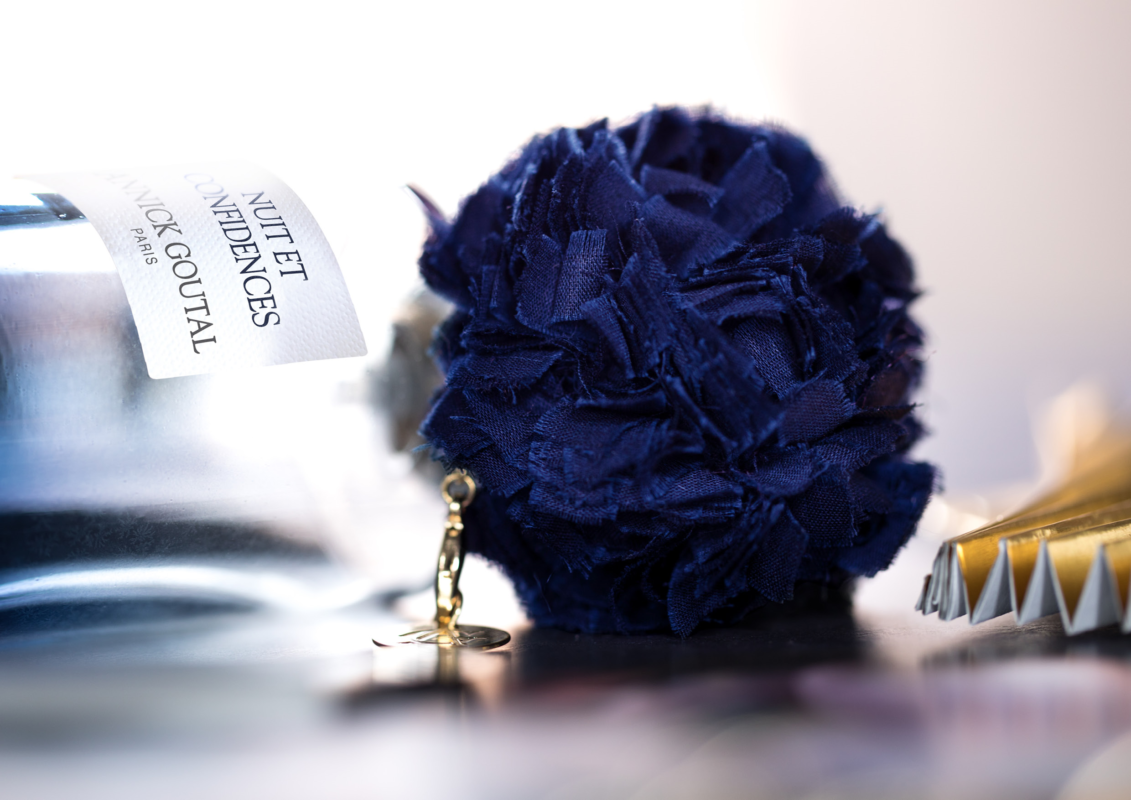 Inspired by the artistic and intellectual milieu to which Annick Goutal was attached, Camille Goutal and the perfumer, Mathieu Nardin, conceived together this distinguished and sensual scent. A composition that evokes curiosity. Dizzying heights are attained by bergamot and the full-bodied pepper that gives the fragrance its character and impertinence. Then comes the frankicense and tonka bean that capture the attention and act to bewitch. In the background, vanilla and white musks turn heads to capture another breath of this extremely refined and feminine fragrance.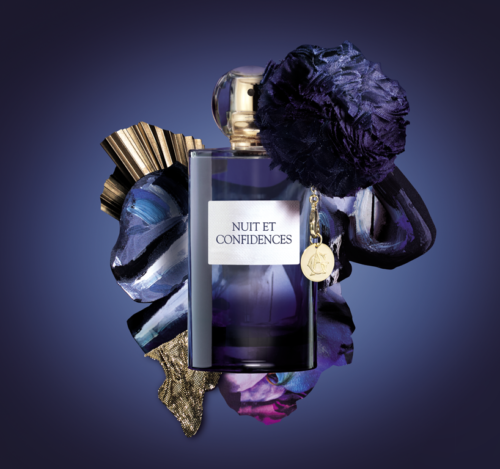 With the same silhouette as that of Tenue de Soirée, the bottle for Nuit et Confidences sustains the flippancy of the disproportionate pompom. While the purple pompon of Tenue de Soirée evoked generosity and absolute sensuality with its fur effect, the indigo pompon of Nuit et Confidences is woven in a silky and creased material. A hallmark of the Oiseaux de Nuit perfume line, the pompom is this time a reflection of the Milky Way, echoing the eccentricity of the artists encountered that night.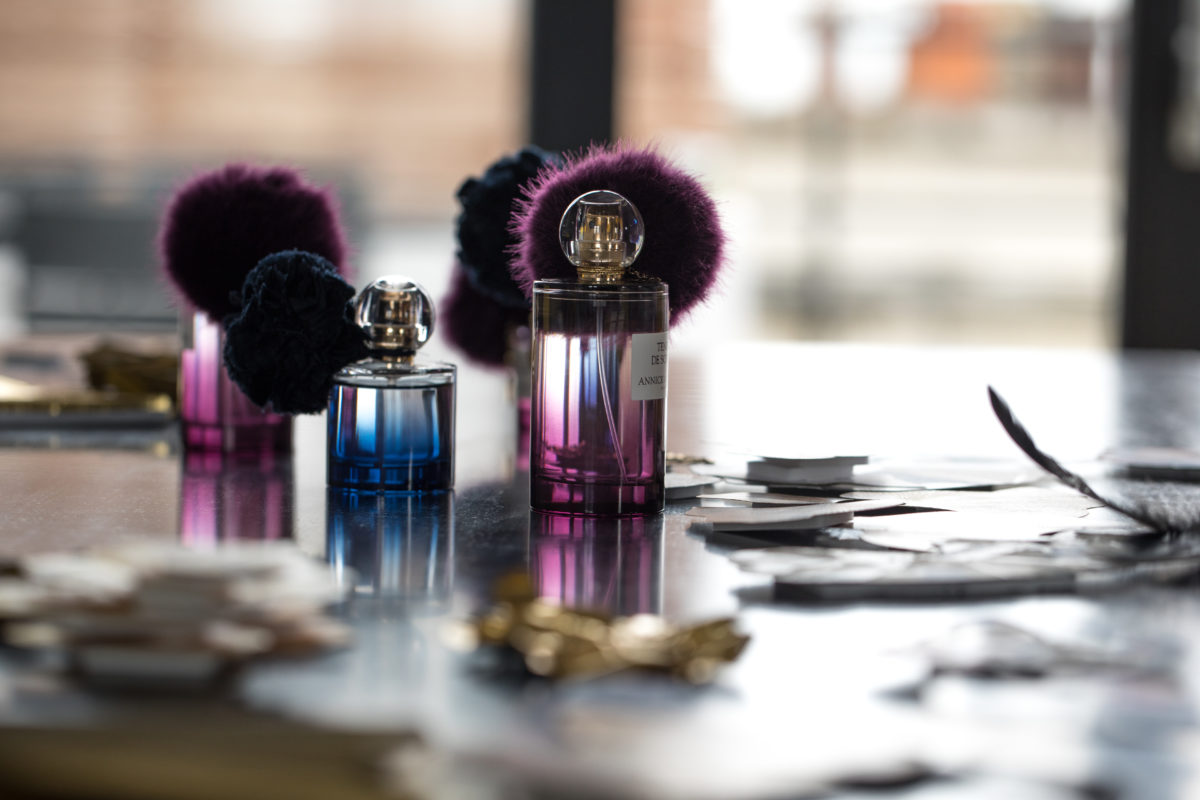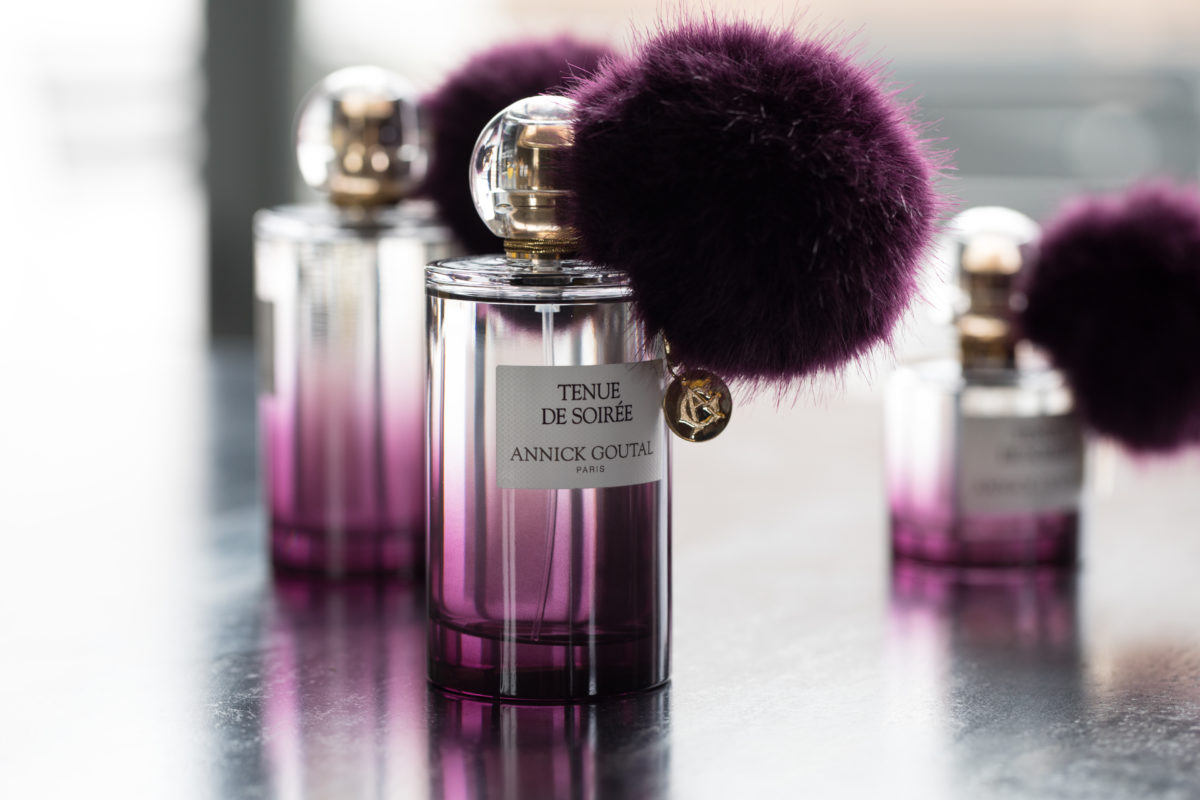 ---
For more information: www.escentials.com