Beer lovers rejoice! Conveniently located in central Singapore at the Courtyard of Rendezvous hotel, Five Marbles is one of the most innovative restaurants in town that offers not only 12 different types of craft beers but also an experimental selection of dishes made using various types of beers. Five Marbles provides a warm and cosy environment for diners with its modern lighting and spacious table arrangements suitable for the afternoon business meeting, friends gathering, or even a romantic date with that special someone.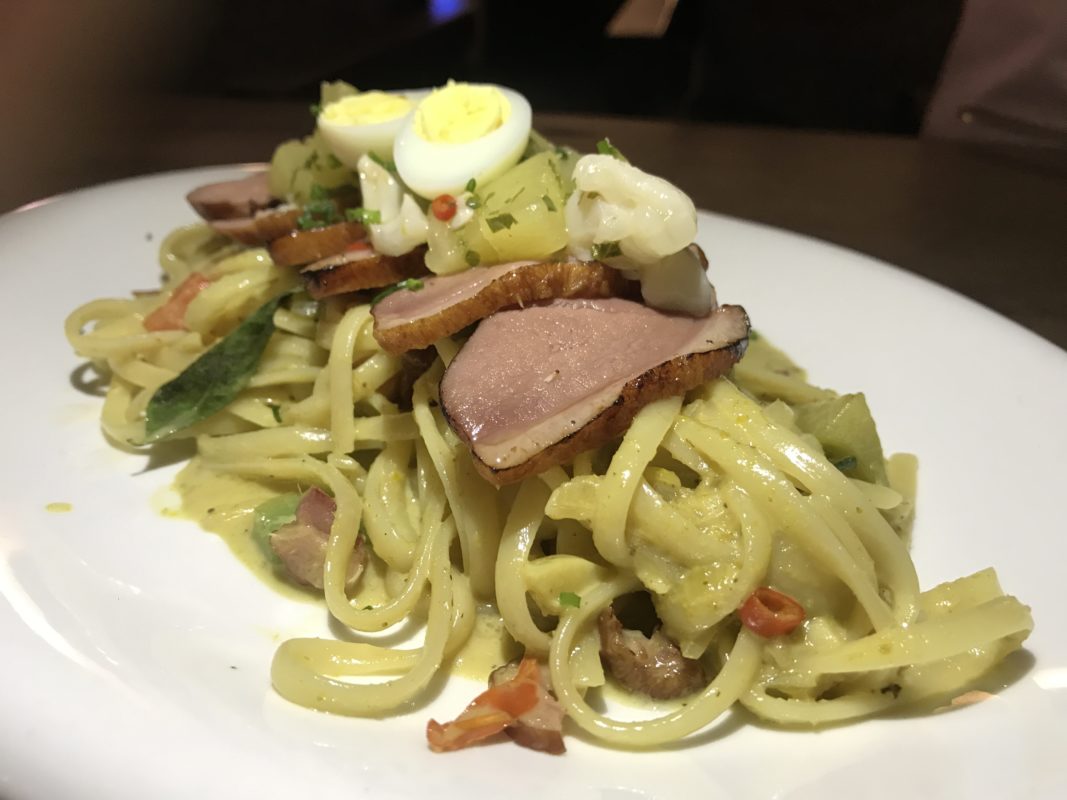 Begin the meal with Craft Beer Mushroom Soup.  A traditional mushroom soup recipe made from earthy white, portobello and oyster mushrooms infused with beer. Ultra rich and comfortingly creamy.
Another recommended starter would be Beer Grilled Honey Wings. Barbecued succulent chicken wings marinated with beer and honey, a delicious touch of bitterness within the honey sweetness would make many order another round of this finger licking good entree.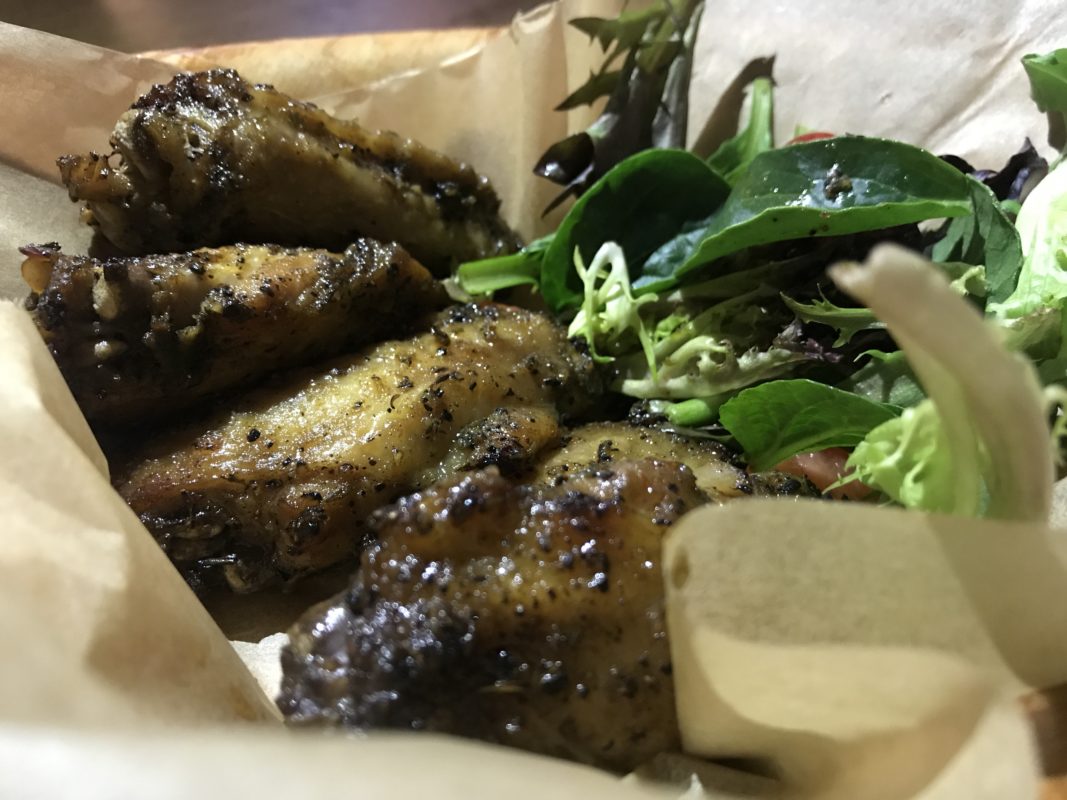 Moving on to main course, one of the highlights would be Bolognese Linguine. The mouth-watering sauce to this classic dish is simmered for a whole 6 hours giving it an absolute wonder flavourwise to the taste buds. Do not miss the Portobello Chicken Cheese Baked Beer Rice; perfectly baked butter rice with pulled grilled chicken and mushrooms topped with beer Béchamel and a luscious layer of cheese.
A delectable creation from the kitchen would be the Green Curry Lychee Duck Linguine. Well seared, soft and tender duck breast balances well with the Thai-inspired spicy sweet green curry sauce with lychee fruits. Certainly, an intriguing dish worth exploring and it might just become your new-found favourite.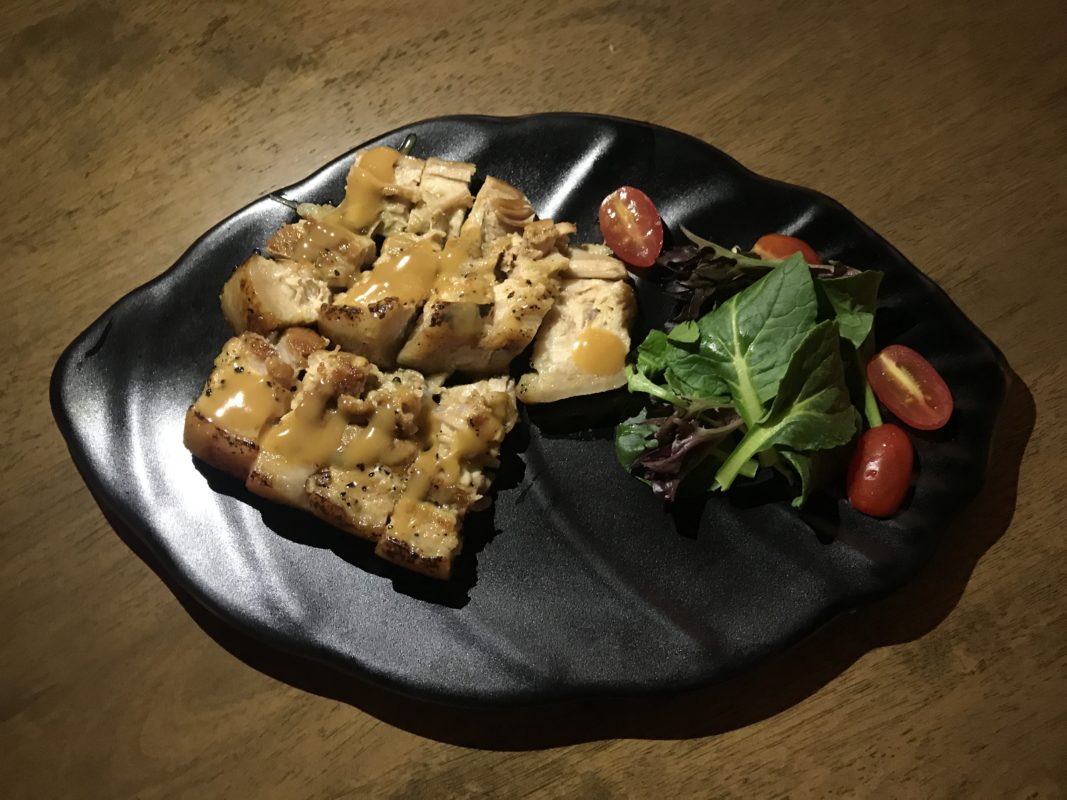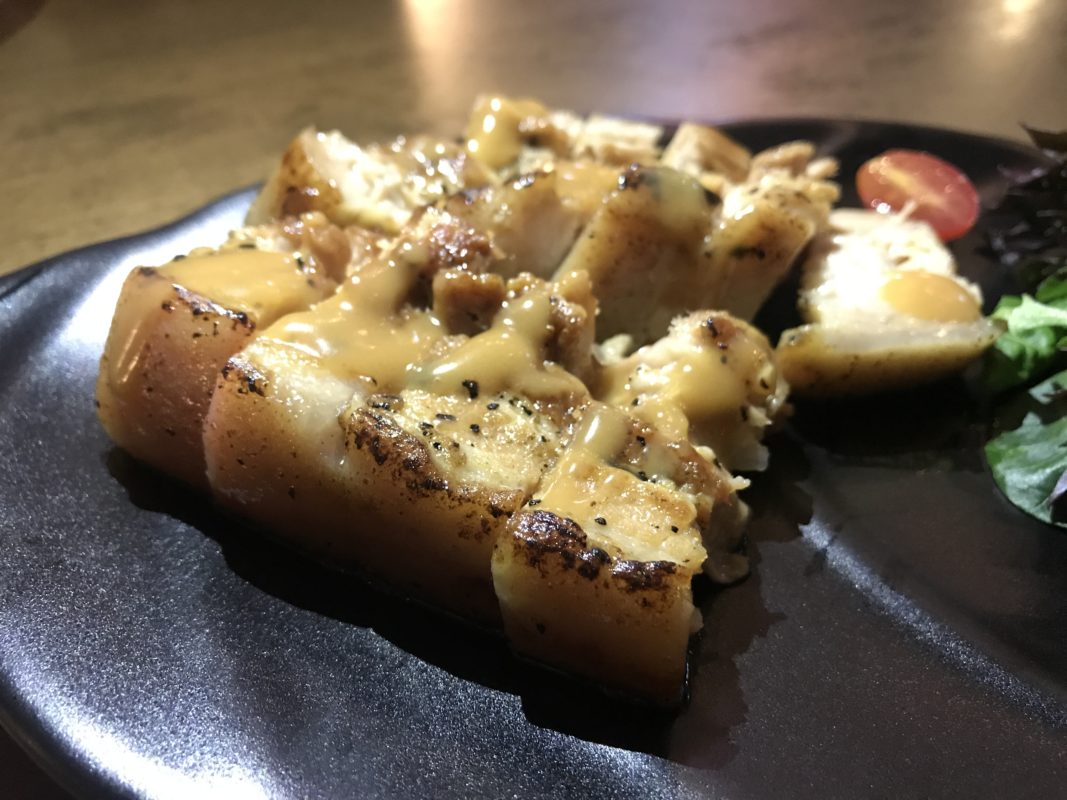 One of the fan-favourite craft beef would be the Gosnells Citra Sea Med, honey fermented with lemon peel, terragon and seawater, giving this brew enticing flavours of sweet and salty. A taste of the ocean in a pint!
Alternatively, diners can go for the best-selling Zeffer Apple Crumble Cider. Easy to drink with a very refreshing citrus taste and strong cinnamon green apple aromas. Good for diners who prefer a non full bodied beer.
Fans of chocolate are not left out, Five Marbles introduces yet another unique and daring creation, Young's Double Chocolate Stout. This drink utilises chocolate malt and real dark chocolate to result in an all rounded and complete dark beer.
For the caffeine addicts in us, there is Innocence Calamity Coffee made from fresh grounded coffee beans brewed with amber ale base. A perfect glass for that sunny afternoon business meeting or as a drink to end the meal.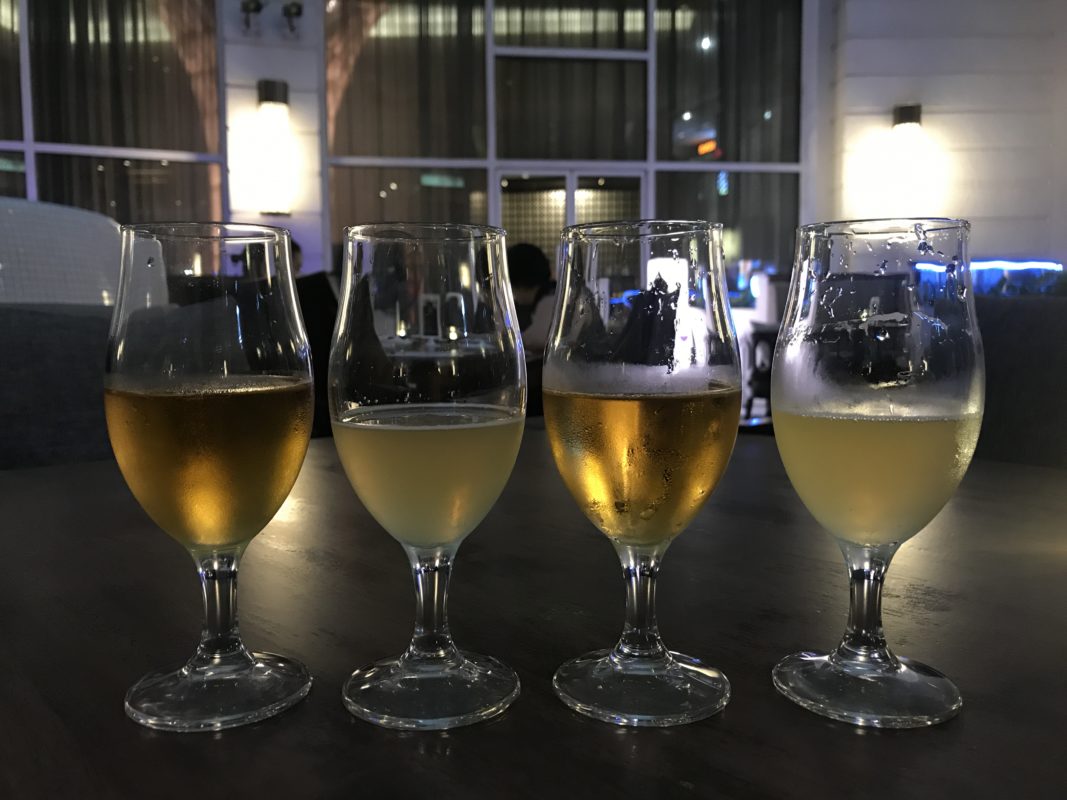 A must-try dessert would be the beer floats such as White Princess, the beloved Gosnells Citra Sea Mead topped with coconut ice cream, enticingly sweet enough to bring diners back for more.
---
ADDRESS:
Courtyard of Rendezvous Hotel, 9 Bras Basah Road, Singapore 188559
PHONE: 69620678
WEBSITE: https://fivemarbles.com/