Founded in 1970 by gallerists from Basel, Art Basel today stages the world's premier art shows for Modern and contemporary art, sited in Basel, Miami Beach, and Hong Kong. Defined by its host city and region, each show is unique, which is reflected in its participating galleries, artworks presented, and the content of parallel programming produced in collaboration with local institutions for each edition. Art Basel's engagement has expanded beyond art fairs through a number of new initiatives.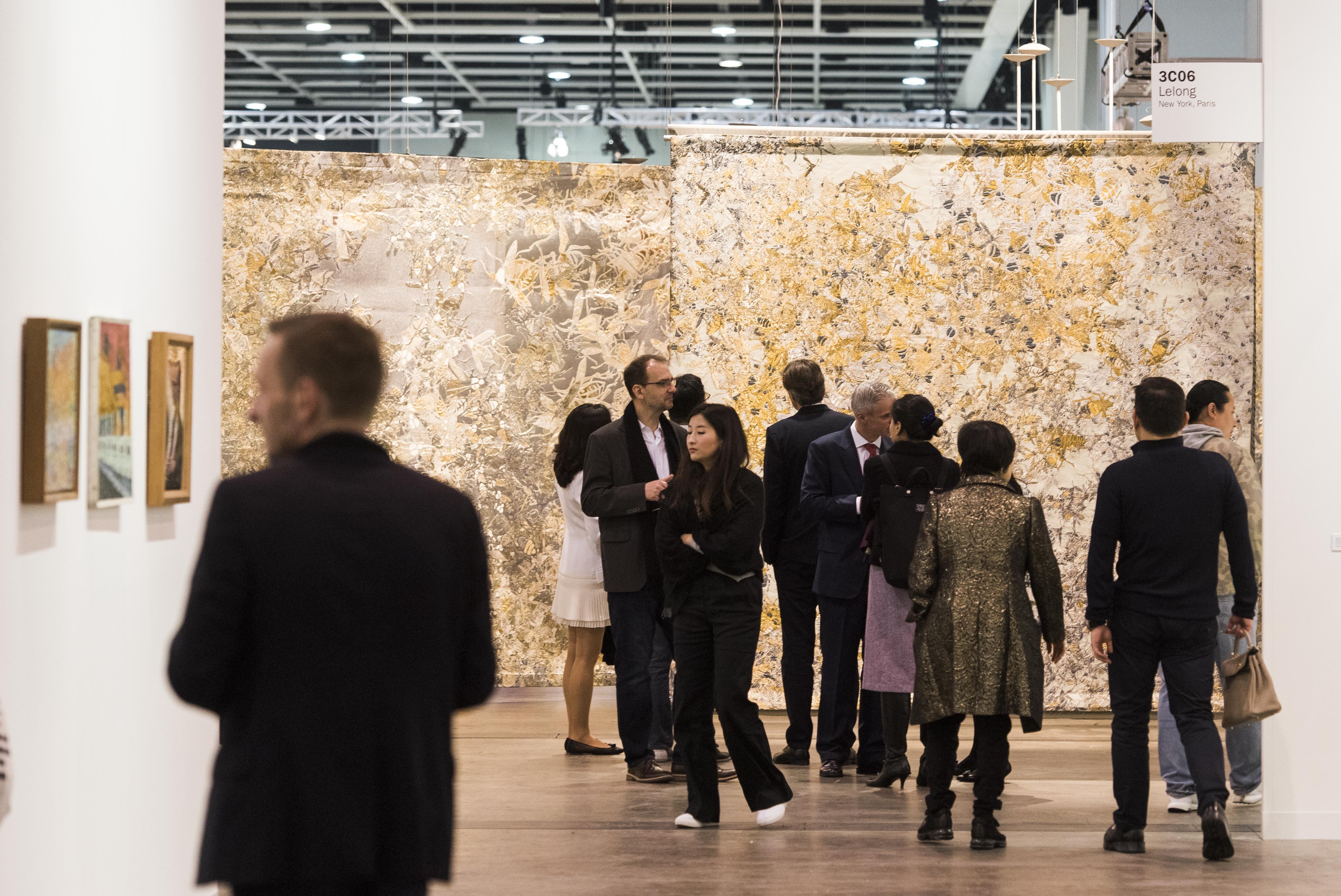 In 2014, Art Basel launched its Crowdfunding Initiative, in collaboration with Kickstarter. This initiative presents jury-selected art projects to potential benefactors, which include Art Basel's vibrant audience and the Kickstarter community. The initiative has catalyzed much-needed support for outstanding non-commercial art projects worldwide and so far has helped pledge over $1.4 million to creative projects around the world. For Art Basel Cities, launched in 2016, Art Basel is working with selected partner cities to develop vibrant and content-driven programs specific to the individual city. Connecting them to the global art world through Art Basel's expertise and network, Art Basel Cities supports its partners to develop their unique cultural landscape. For further information please visit artbasel.com.
Davidoff At Art Basel
Founded by gallerists in 1970 in Basel, Art Basel has been a driving force in supporting the role that galleries play in the nurturing of artists and the development and promotion of visual arts.
In addition to showing exciting works by world-renowned artists, Art Basel is always innovating, expanding its platform for new artists who represent the vanguard of the visual arts. Its worldwide reputation – earned over the last forty years – for showing work of the highest merit, and attracting the world's leading gallerists and collectors, has made Art Basel the place where the art world meets.
"As a family owned company, headquartered in Basel, Davidoff has a deep commitment to art, culture, and living well. These are some of the values we share with the Art Basel organization. We are delighted to partner with Art Basel to engage our customers in Europe as well as in the United States, and most recently, in Hong Kong. Each of these global events has given us an opportunity to share the latest news about the Davidoff Art Initiative, which we launched at Art Basel in 2012. As we look to expanding our Art Initiative worldwide in the years to come, it gives us great confidence to combine forces with an organization that knows how to engage art patrons and enthusiasts, and whenever they seek to fill time beautifully."
Hans-Kristian Hoejsgaard, CEO Oettinger Davidoff AG
During the fairs, Davidoff operates a VIP hospitality lounge in the Collectors Lounge, giving guests the opportunity to experience and to enjoy the world of Davidoff and to offer a space for inspiring and creative dialogue.
Audemars Piguet, Proud Partner of Art Basel
Since 2013, Audemars Piguet has explored connections between superior artistry and technical mastery as Associate Partner of Art Basel, the world's first premier modern and contemporary art shows, held annually in Hong Kong, Basel, and Miami. As a pioneer of the art of watchmaking, the manufacture organizes exhibitions showcasing exceptional timepieces in an exclusive lounge at the heart of the Art Basel show and support various activities featuring contemporary artists, in particular the Audemars Piguet Art Commission.
For 2016, Audemars Piguet unveiled their new lounge at Art Basel's show in Hong Kong. Designed by Chilean born, New York-based artist and designer Sebastian Errazuriz, the theme of the stand is based on 'Water and Ice'. This design is inspired by one of Sebastian's childhood memories of water dripping into a bucket and the distinct natural rhythm that this caused.
Taking inspiration from the visual design codes of ice formations and the beautiful snowed winters in Le Brassus and the Vallée de Joux, the new Collectors Lounge features a more spacious and luminous design language that resonates with contemporary creative energy. The design reflects the clean purity of nature and the presence of time.