The cuisine at this restaurant located in the heart of historic Pub Street, sees traditional Cambodian specialties enriched by a touch of eclectic creativity. Suitably named Amok which is probably Cambodia's best known dish, Amok Restaurant also serves a range of traditional and classic Khmer dishes within a bright colourful interior in shades of red, orange and yellow with exquisite table runners with elaborate patterns and hand made table mats and chopsticks.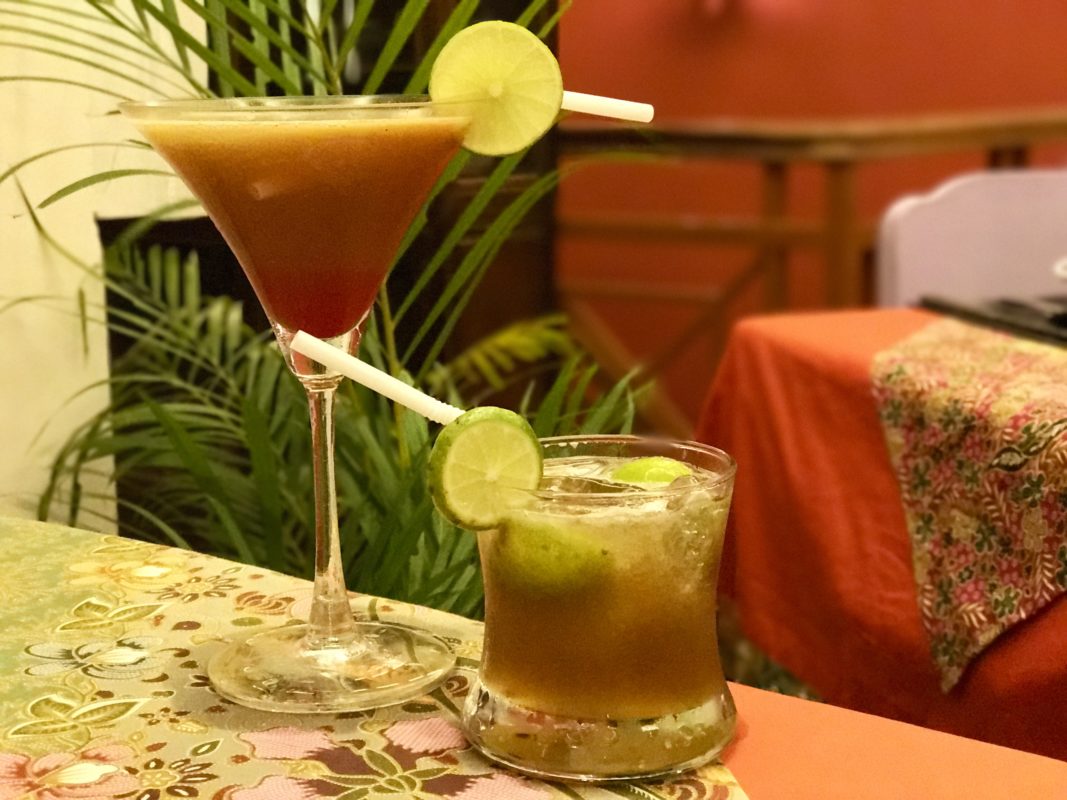 Fried Spring Roll is delicately presented with choice of chicken, pork or mixed green vegetables wrapped in rice paper, fried to a delicious golden brown accompanied with a distinctive peanut sauce.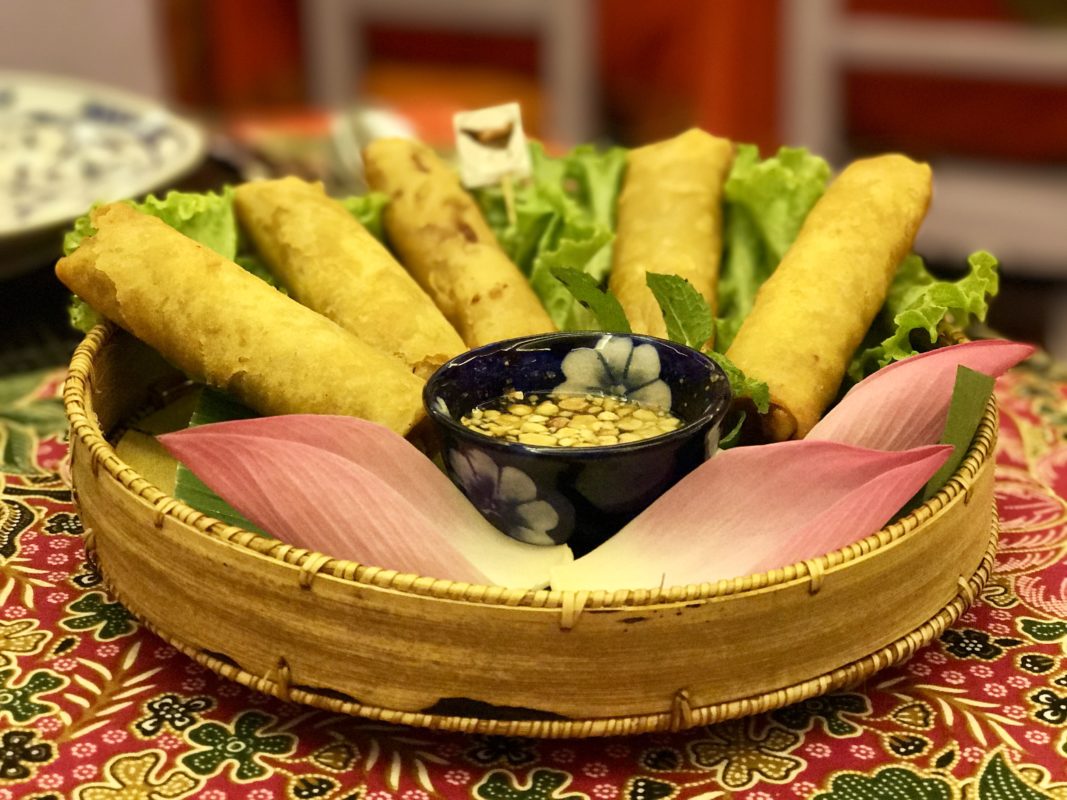 The refreshing Banana Flower Salad with grilled sliced chicken mixed with banana blossom, carrot, onion, bell pepper accented by the in house special Khmer sauce provides an invigorating course prior to the mains.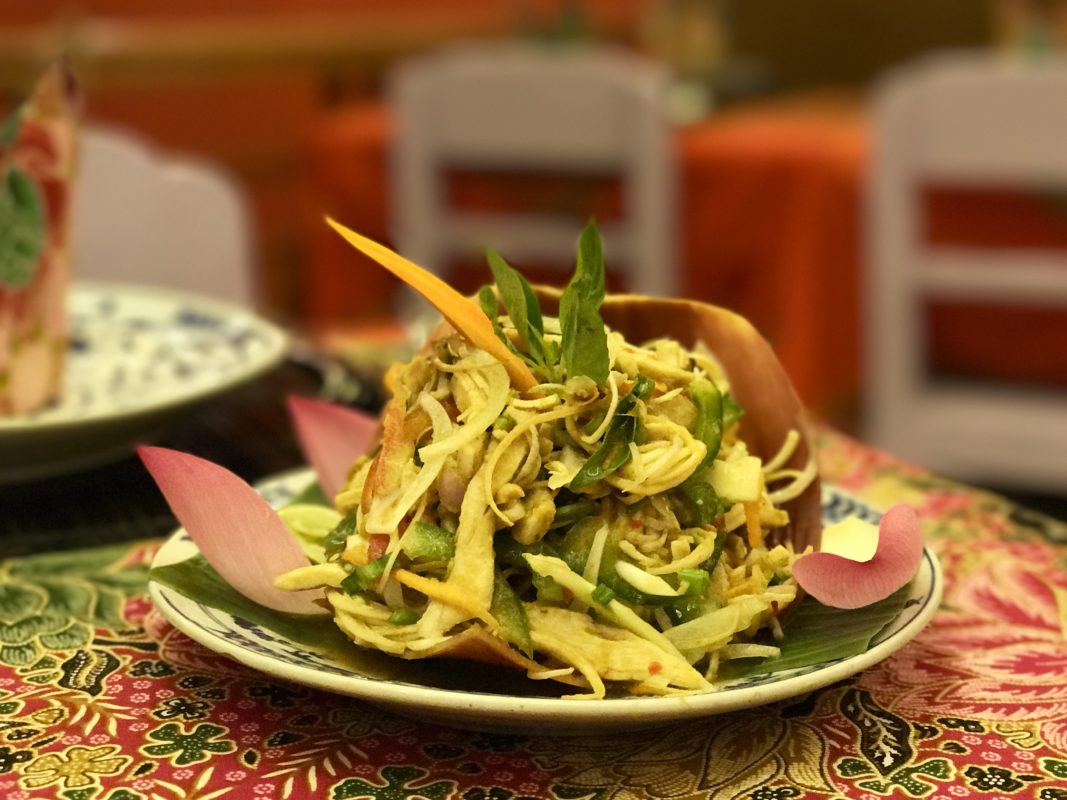 Amok usually made with river fish or beef, chicken, pork as alternatives, this delicious curry was inspired by Indian culture more then 2000 years ago and is now a national culinary tradition. Steamed in banana leaves causing the fish or meat to be succulent and aromatic, it is then sweetened with coconut and seasoned with Kroeung spices served with fragrant white rice.  The Amok Degustation provides a good variety for sampling the chef's deftness, without a doubt a favourite among the diners.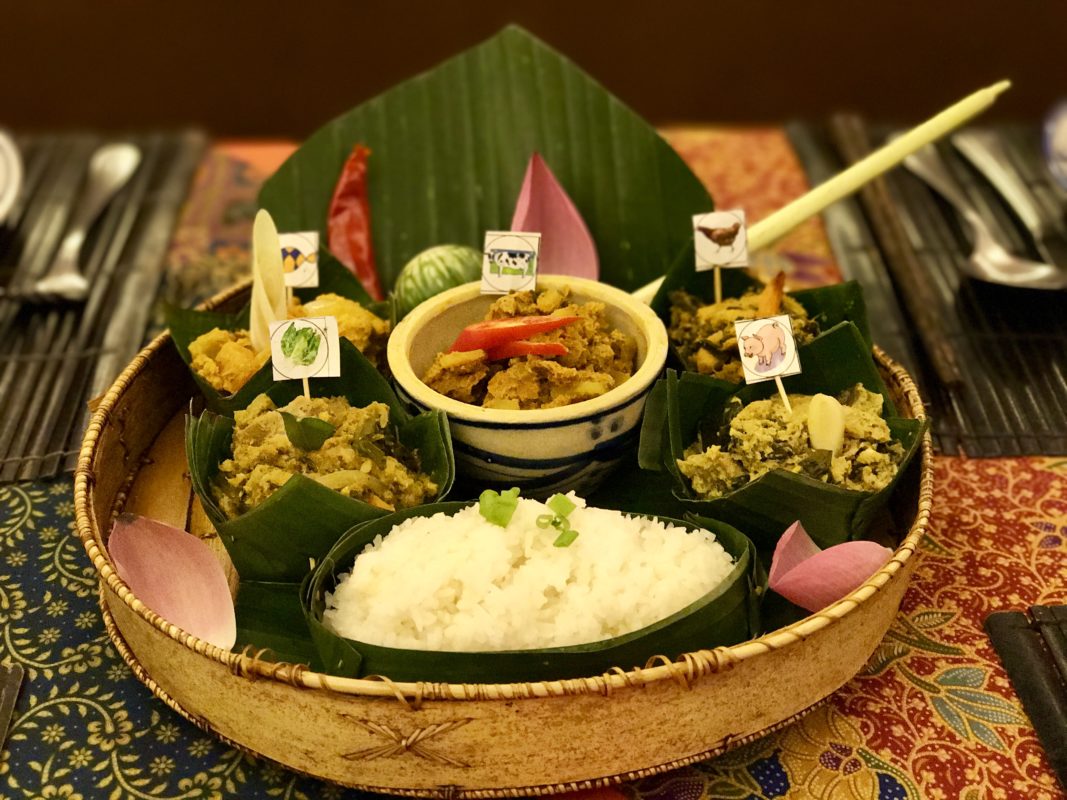 Don't miss the delightful Special Fried Banana dessert; Khmer bananas fried with honey and coconut milk an excellent way to finish on a sweet note.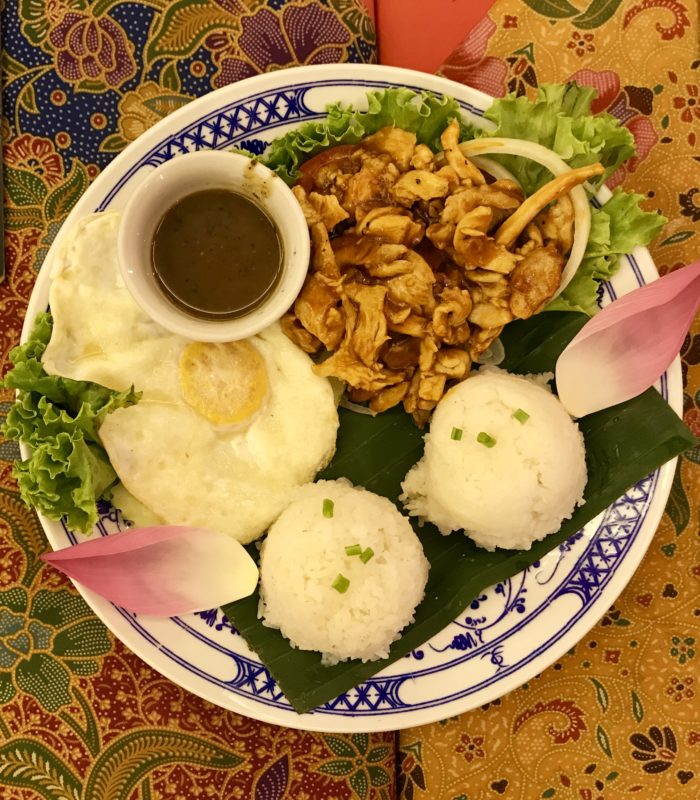 ---
ADDRESS:
Street 9, Krong Siem Reap 17252, Cambodia
PHONE: +855 63 966 441
WEBSITE: http://amokrestaurant.business.site/