Popular as an eating and drinking destination in Siem Reap, Abacus Garden Restaurant & Bar (or commonly known as Abacus) is located in a spacious property with greeneries galore to illustrate a more laid-back and close-to-nature atmosphere. The delicate and minimalist design of the restaurant with creative art pieces within the premise further emphasizes their core value of maintaining world class standards along with the finest quality produce as well as impeccable service that the team aspire to convey.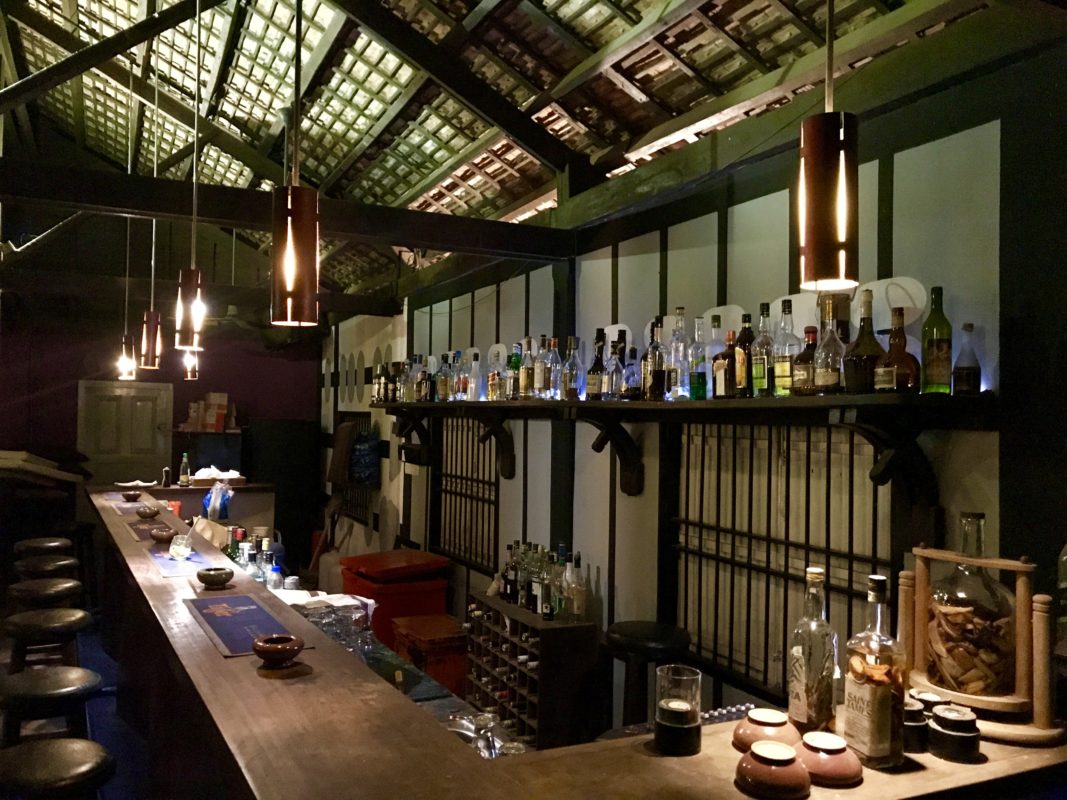 Opening its doors for lunch and dinner and serving an array of high quality French dishes, Abacus is able accommodate up to 50 diners in its air-conditioned indoor seating and another 60 diners in its outdoor breezy terrace seating (for diners who prefer a more romantic and intimate dinner). On top of that, there is a private dining room with a capacity of 14 guests located within the restaurant with an alluring garden view, best for a business function or a lovely family and friends' gathering.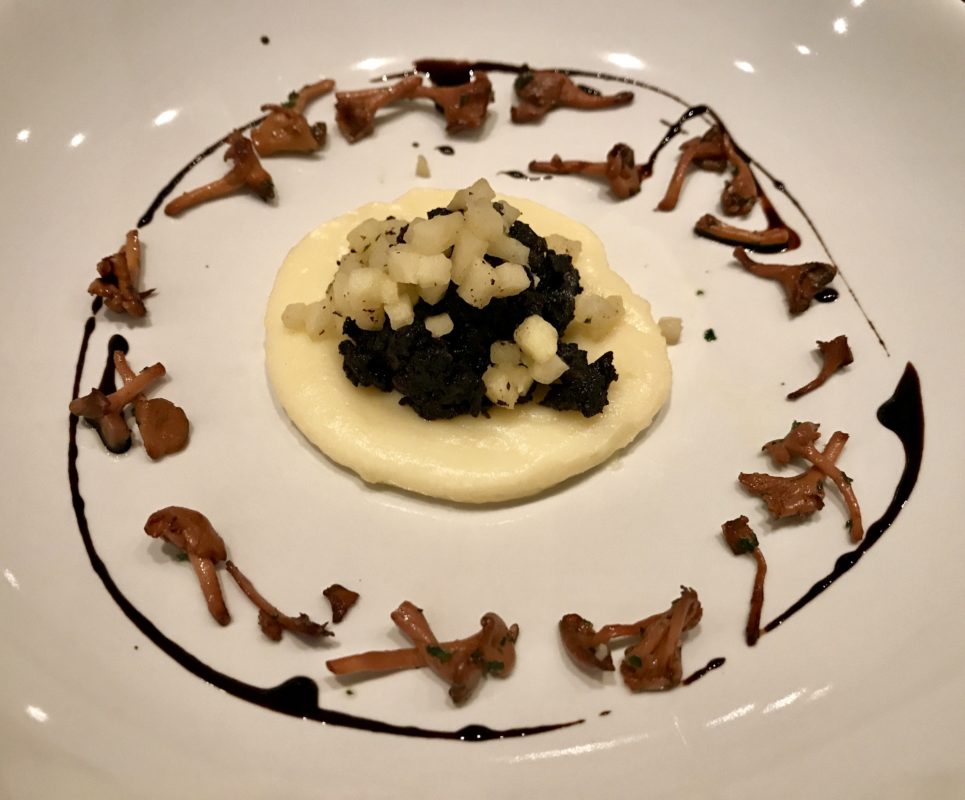 To start the meal, a good option would definitely be the Warm Green Pea Soup & Pan-fried Foie Gras, served with champagne bread. The rich green pea soup with fresh peas complements the creaminess of the foie gras perfectly. Craving for more Foie Cras, try Pan Fried Duck Liver perfectly cooked and place on a bed of spring vegetables surroudned by a generous creamy cep mushroom emulsion. Heavenly!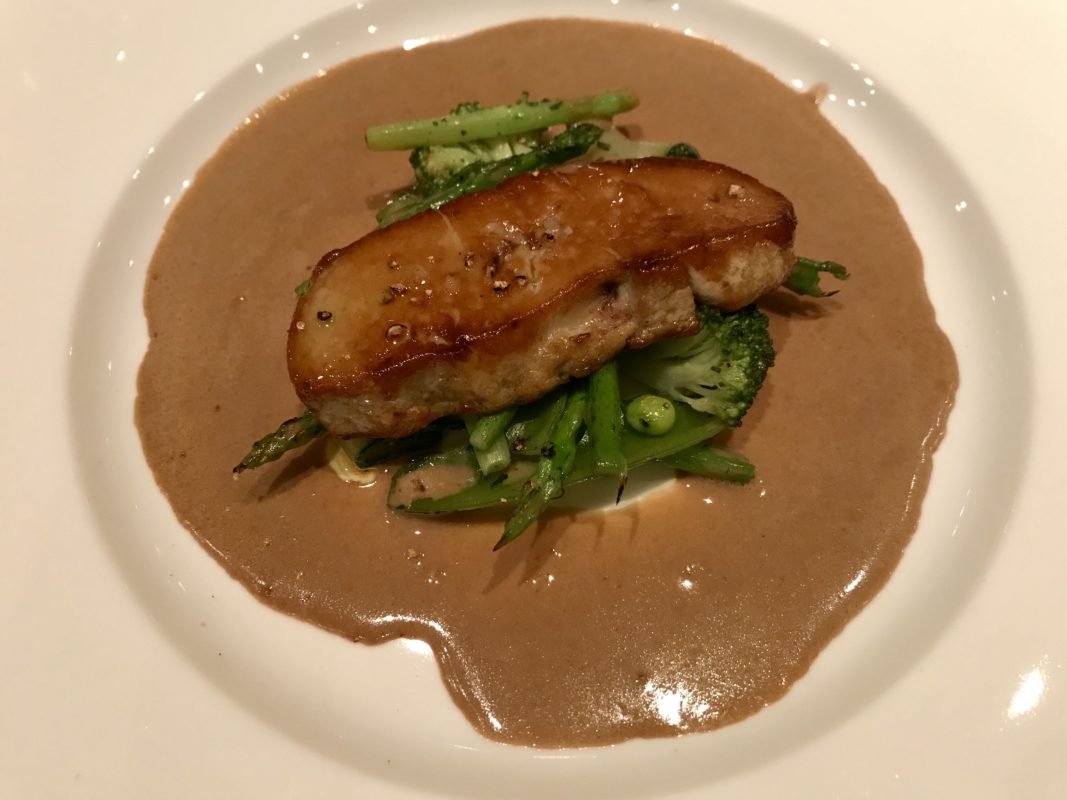 Another popular entrée would be the beautifully-presented Beef Carpaccio topped with parmesan shavings and olive oil. The thinly sliced beef accompanied by flavourful parmesan cheese and superior olive oil is so appetizing leaving diners wanting for more. Another popular appetizer is Home Smoked Salmon, best taken with the serving of arugula topped roasted eggplant with saffron and pink pepper dressing, a delicious mixed of savoury with a touch of sweetness from the eggplant.
As for the main course, one of the highly recommended dish would be the Apicius Marinated Duck Breast served with potato, spinach, braised carrots, wild honey and star anise reduction. The duck breast is perfectly cooked leaving it crispy on the outside but tender on the inside. Freshly-prepared vegetables are served as sides.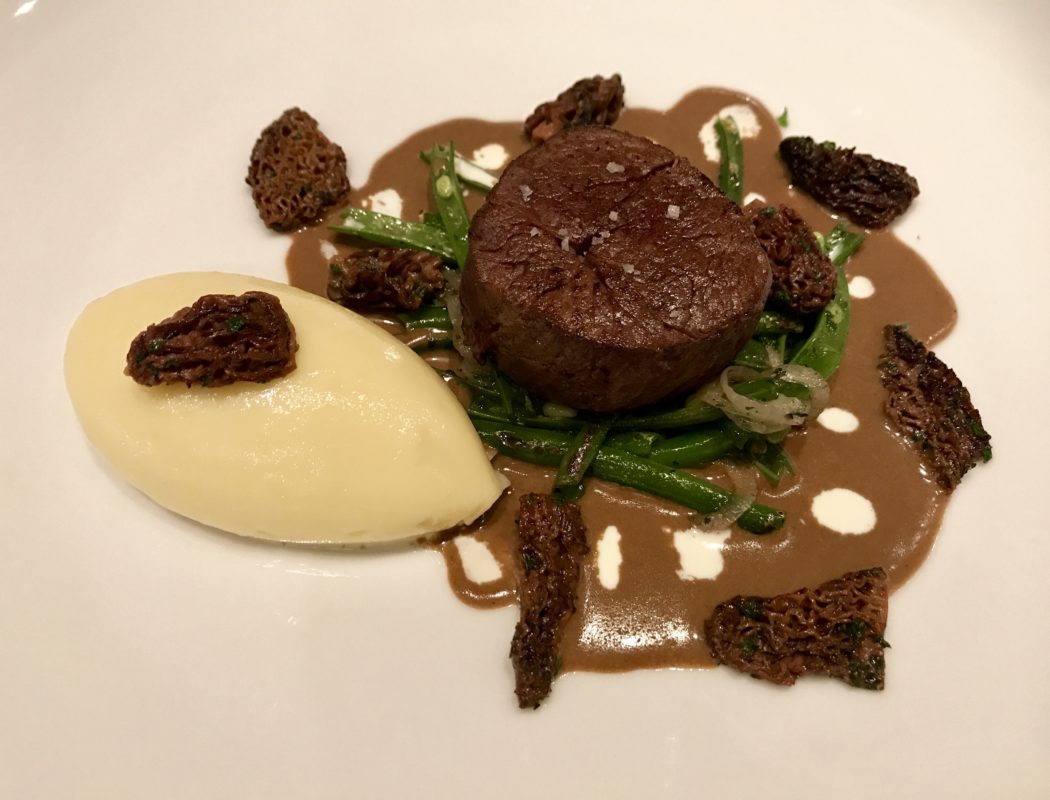 If you have still room for more divine food, the Pan Fried Veal Tenderloin will also win the hearts of many with its well-seasoned veal, french style green beans, a dollop of mashed potato and tantalising morel sauce. As some would say, nearly perfection.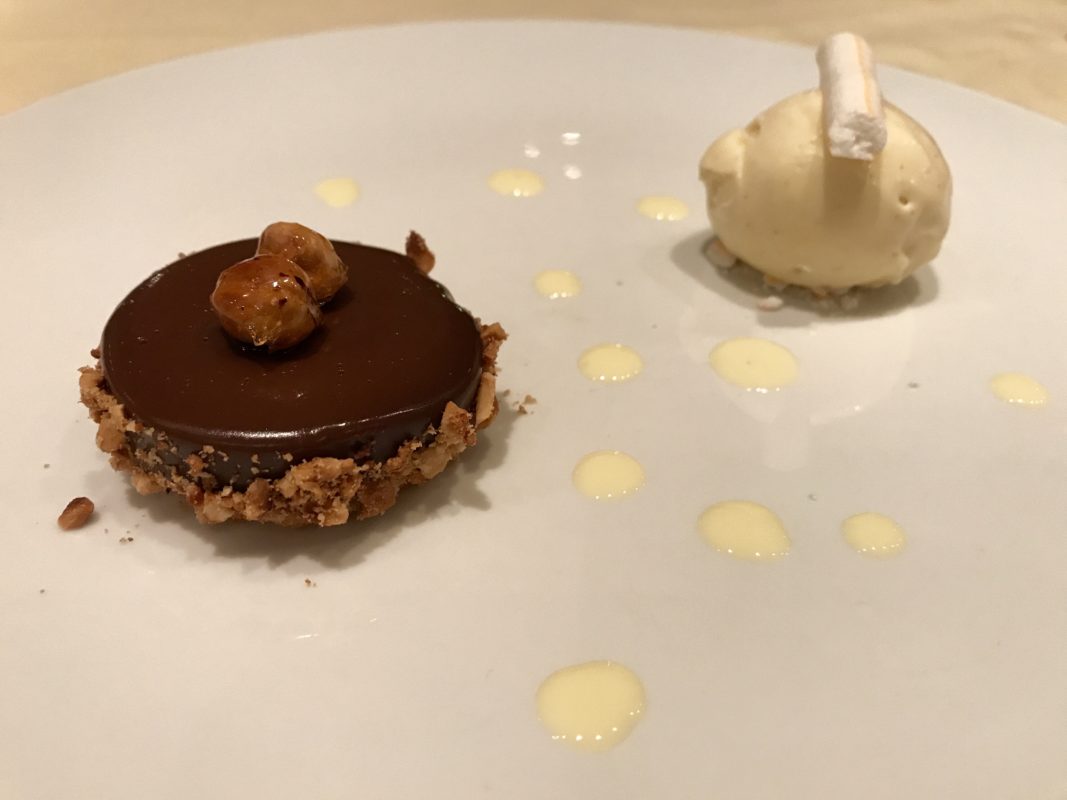 Desserts-wise, the cheese platter is a must-order as all the cheeses is directly imported from France, served with champagne bread and fresh salad. Do note that certain cheeses are subjected to availability.
To complement such an exquisite lunch or dinner, Abacus also has a vast variety of fine wines from France, from champagnes to white, red and rose wines. Approach the restaurant team to get good recommendations for the best wine to complement your meal.
Go for the premium Taittinger champagne if you are celebrating that important occasion with a special someone. It is fresh and silky with fruity and floral notes, promising to be smooth and easy to drink. Alternatively the Nautilus Pinot Noir 2012, would be another good choice. With the scent of wild raspberries, Morello cherries and Christmas cake, this particular red wine is gentle on the first sip with a welcoming long finish.
---
ADDRESS:
Road No 6 to the Airport, turn right at the ACLEDA Bank, Siem Reap, Cambodia
PHONE: +855-63 763 660
WEBSITE: www.cafeabacus.com